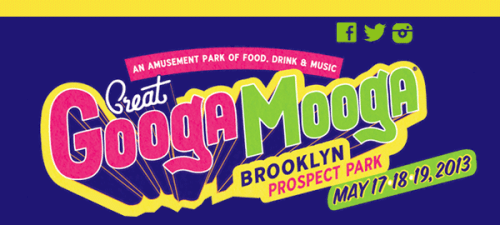 Last year's Great Googa Mooga Festival was a disaster of epic proportions. People waited on line online for hours, only to end up with no tickets. When the event finally came, there were crazy lines with masses of people waiting hours for any food or drink.
The event organizers severely underestimated demand, but they are experienced at putting on large festivals, and made some improvements from Saturday to Sunday. We gave away a pair of Great Googa Mooga Festival tickets to NYSF Reader Melissa Rodriguez, who wrote a nice Guest Post about the event here. She seemed to have a good time.
Now the time has come to apply for tickets to the 2nd Great Googa Mooga. Hopefully it will be better than the 1st, or it could well be Googa Mooga Goodbye!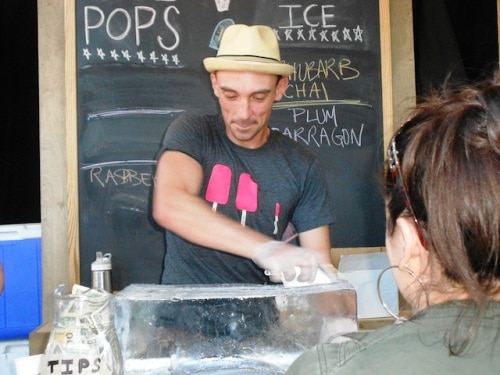 There will be tons of 85 food vendors, 75 brews, 100 wines and 20 musical acts. See below for the food lineup.
Tickets are FREE for general admission to the Great Googa Mooga Festival. VIP tickets are already sold out.
Starting Monday, April 1st at noon, you can register to receive one or two free tickets to either Saturday or Sunday. You will need to choose which day you'd like to attend when you register. Registration will close on Wednesday April 3rd at 11:59PM ET. Tickets will be awarded at random and recipients will be notified by email on or before April 10th.
Spreading out the ticket requests over 3 days and awarding them at random instead of first-come, first-served is a good idea. That should cut down the aggravation factor.
Good luck!