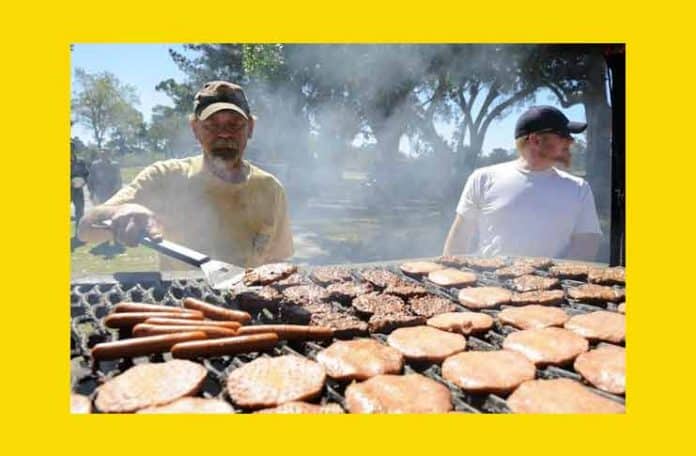 Whether you're a chef that's stuck in the kitchen or a restaurant owner looking to drum up more business, why haven't you embraced the great outdoors?
Going beyond the comfort of your kitchen to participate in a local outdoor event such as a charity BBQ or banquet may seem daunting, but consider some of the benefits of doing so including…
Testing the waters of a mobile food business, competing with the rise of food trucks
Capitalizing on the popularity of tailgates and outdoor fare by experimenting with new dishes
Showing local customers that you're part of the community rather than just another restaurant in the crowd
That said, a successful outdoor event requires some special attention to detail as you're often working with a limited kitchen. Keep the following five tips in the back of your mind whether you're considering a local event or you're only a few days away from your big outdoor gig.
Only Bring Your Best-Sellers
This may seem like a no-brainer, but in terms of what you're serving up, don't make the mistake of trying to bring too much. Ideally, you should only bring your best-selling items versus experimenting with new fare. Think of a local event as an opportunity to showcase your best products to hopefully lead people back to your brick-and-mortar restaurant down the road.
For example, a burger joint that sells a dozen styles of burgers should only bring three or four along for their outdoor event. The same rule applies to side-dishes: while it's great to give people options, having fewer puts less work on you and encourages your patrons to make a choice sooner rather than later. In short, you can reap the benefits of having a smaller menu.
Bring Extra Help Along for the Ride
There's nothing more annoying than being short-staffed, but it's even worse when you're stuck at an outdoor event. Think about it: long lines and slow turnaround times are a terrible first impression to leave on local foodies, right? As a rule of thumb, try not to do everything yourself and make it a point to at the very least have someone dedicated to the kitchen while someone else runs the register.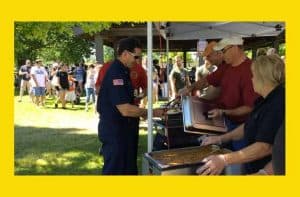 Plan for the Weather
Simply put, you need to plan for the elements accordingly when it comes to your attire and protecting your food or gear. Whether you're trying to beat the heat or stay out of the rain, keep a close eye on
the forecast and dress comfortably for the occasion.
Accept as Many Payments Options as Possible
If your restaurant only accepts cash, you're inevitably leaving potential customers out in the cold. Investing in a payment processor such as Square is an absolute must; meanwhile, having to deal with cash less often means that you can turn around orders quickly.
Prepare as Much as You Can in Advance
Ideally, you should make a point to cook as much as you possibly can prior to your event so you don't have to make everything fresh. For example, you can prepare condiments, topping and cuts of meat in advance and cook them to-order at the event rather than deal with needless prep. The time you spend in preparing could effectively make or break your event.
There's a lot to keep in mind when participating in a local outdoor event, but it's certainly not impossible to pull off for a first-timer. With these tips in mind, you'll be ready to serve up some serious grub and make the most of your time outdoors.