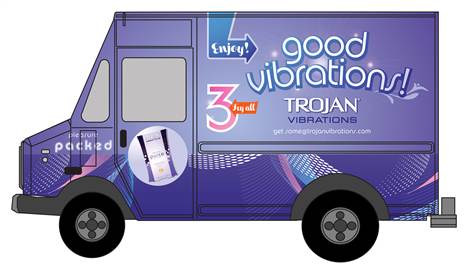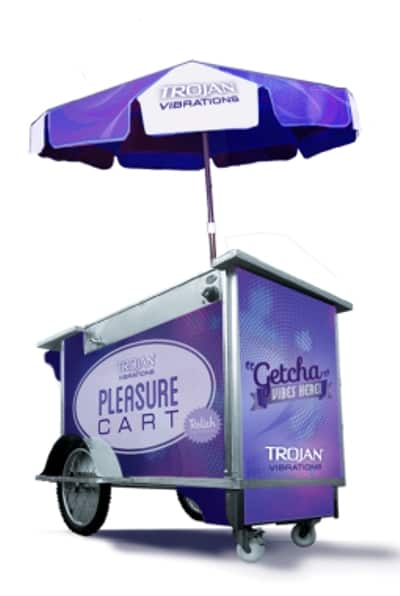 This isn't exactly street food, but the story is too juicy to pass up.
It looks like all the craziness of the FREE Trojan Vibes giveaway from yesterday is now straightened out.
The FREE Trojan vibrator promotion will commence tonight at 5:00pm. With official NYC permits in hand, the Trojan Vibrations Pleasure Carts have reloaded and will be serving up pleasure tonight from 5-7 pm in the Meatpacking District (how appropriate) on the corner of 14th Street and 9th Avenue. Multiple Trojan Vibrations Pleasure Carts will be onsite, stocked with thousands of Trojan Vibrating innovations.
Trojan Vibrations brand ambassadors will still be at previous planned locations (Union Square from 4-5pm @ 17th and Broadway; SoHo from 4-5pm @ Lafayette and Broome; and Murray Hill from 7-8pm @ 34thst and 3rd Ave armed with clipboards, taking email addresses for a vibe delivery straight from the Trusted Trojan Brand.
We usually say "Enjoy!", but now it takes on a whole new meaning.