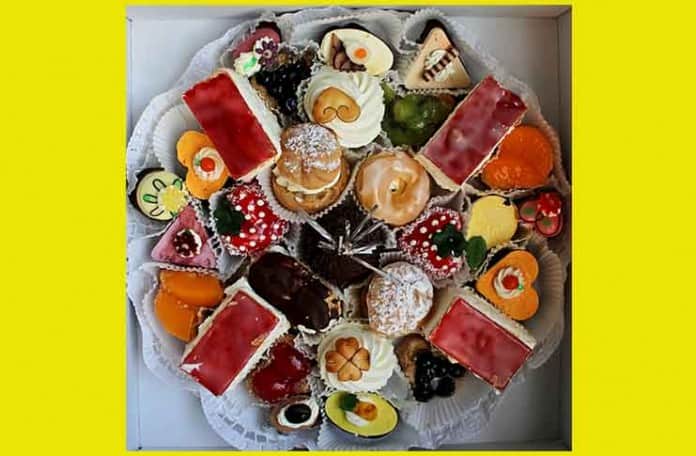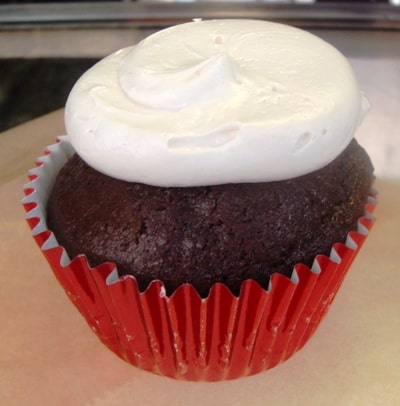 A few months ago, we were given a bottle of Maker's Mark bourbon, and thought it would be a good way to dust off the old Friday's Recipe feature.  My wife came up with a delicious Bourbon Glazed Chicken, and it looks like we weren't the only ones with this idea.
Yesterday Sweetery and Makers Mark teamed up to develop fun recipes that incorporated Makers Mark into their wonderful goodies.  They had a private promotion for employees of 3 different publishing houses, but said a few would be given out to the public as well.  I don't work for a publisher, but am a member of the public, so I was able to snag one when Sweetery was by the Hearst Building.
Light, sweet frosting atop a chocolate cupcake that had a nice bourbon undertone.  You could definitely taste the bourbon, but it was a delicious dessert.  Nice job Sweetery!
Click here for the Sweet Bourbon Glazed Chicken With Makers Mark recipe, and Sweetery's Makers Mark Bourbon Chocolate Recipe is after the jump.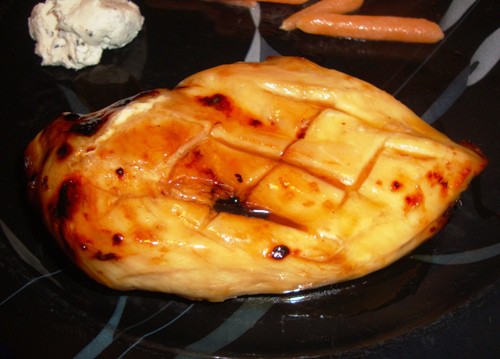 Maker's Mark® Bourbon Chocolate Cupcakes
Yield: 12 Cupcakes
Ingredients:
Cupcakes
1/2 cup unsalted butter
3/4 cup sugar
1 cup of all-purpose flour
1 tsp of baking powder
1/3  tsp of salt
3 eggs
1/3 cup of milk
2 tsp of Maker's Mark® Bourbon
2 oz. melted unsweetened chocolate (cooled)
Topping
5 oz. of semisweet chocolate
2 tbsp of heavy cream
Directions:
Preheat oven to 375 degrees. Line a 12 cup muffin tin with cupcake liners.
In a medium mixing bowl beat butter and sugar with a paddle attachment until light and fluffy, about 5 minutes. Beat in eggs one by one followed by Maker's Mark® and chocolate until blended well, about another 3 minutes.
Combine and sift flour, baking soda and salt into a separate medium mixing bowl. Blend half of the flour mixture to the sugar mixture. Add milk followed by the remaining half of flour mixture. Spoon the mixture in the muffin cups filling half full in each.
Bake in preheated oven for approximately 20 minutes or until tops of cupcakes spring back to touch. Remove tin from oven and place on a wire rack to cool. Allow to cool for at least 5 minutes. Remove from tin and allow to continue cooling.
Combine semisweet chocolate and heavy cream in a small saucepan. Using low heat, stir slowly until smooth. Spoon over tops of cooled muffins.