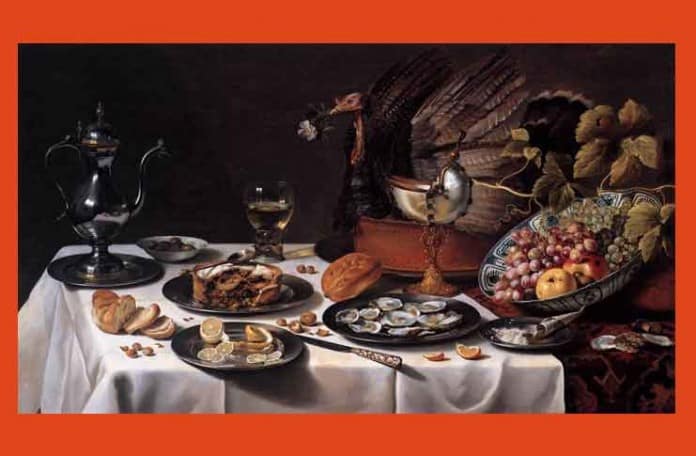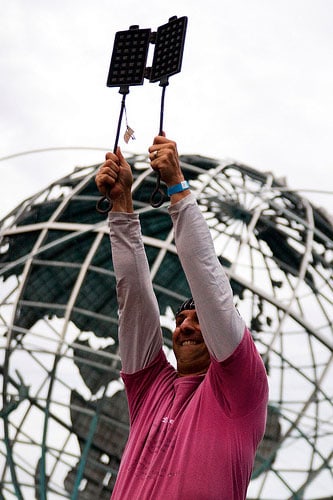 Wafels & Dinges, the 2009 Vendy Award Winner for Best Dessert, who has expanded in New York City with 3 other carts, is now open on the Jersey Shore.
Their first ever shop-without-wheels is on the Seaside Heights Boardwalk this summer.  The shop is at the entrance of the Big Top Arcade (1020 North Boardwalk) in Seaside Heights, NJ.
"We are very excited to offer our menu to a new audience here down the shore" said Thomas DeGeest, founder of Wafels & Dinges.  "There is going to be huge crowds heading to the beach all summer, and hopefully going to Wafels & Dinges along the way!"
Wafels & Dinges Seaside Heights Hours
Now through June 15th: Thursdays – Sundays: 10 am – Midnight
June 16th through Labor Day: Daily 10 am – Midnight
And don't forget the spekuloos!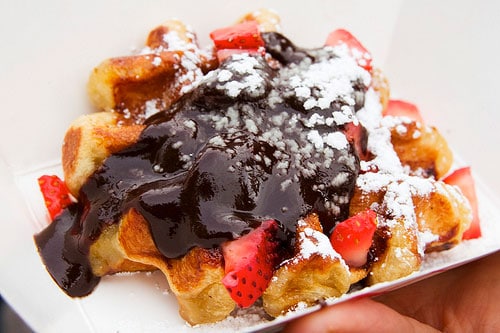 If you can't make it out to the Jersey Shore, Wafels & Dinges is also one of the Featured Vendors on the New York Street Food Walking Tour.