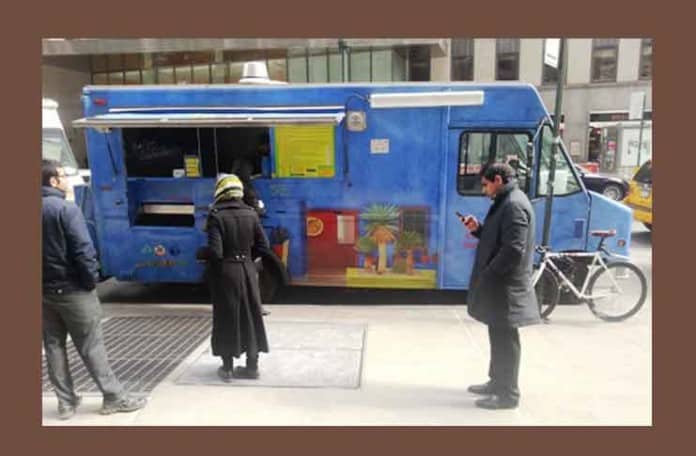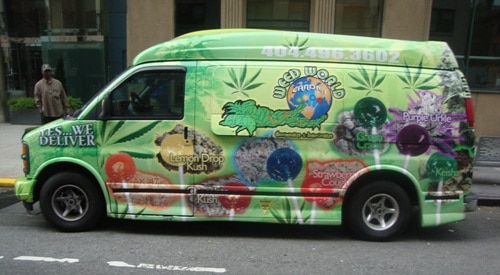 Have you ever heard the expression "candy is dandy, but liquor is quicker"? It was written by Ogden Nash, but we bet Mr. Nash never heard of Weed World Candies.
Coming back from lunch earlier this week, we saw the above van parked on Varick St, and got into a conversation with the driver. He watched us taking these photos, and came over to tell us about Weed World Candies.
Apparently, the company has been around for 12 years, and he told me they have been involved with campaigns to legalize medical marijauna in two different states.
The van certainly is eye-catching, with pictures of their lollipop flavors like Purple Urkle, Lemon Drop Kush, AK-47 and Strawberry Cough, as well as the strains they were named after.
The "hydropops" are supposedly made from legal hemp, not marijuana, and they cost $5 each or 3 for $10. We got 3 "for research purposes", but haven't tried them yet.
What we want to know is, how far do you think they drive before being pulled over by the police? Our guess is every couple of blocks.
You can check out the Weed World Candies twitter here, facebook here, and their YouTube channel has some entertaining and instructional videos.
As you can see by their side-view mirror, they also have a sense of humor.