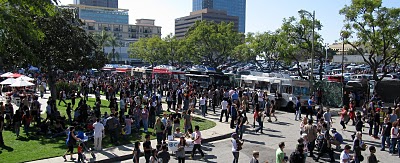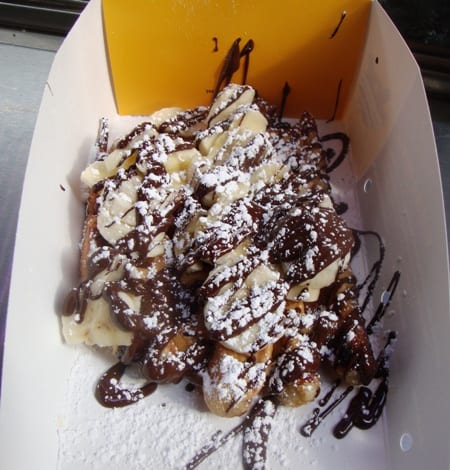 Wafel lovers of the world unite!  This Sunday, March 25h is International Wafel Day, and Wafels & Dinges will be celebrating as only they know how – with FREE goodies and prizes.
Click through for all the juicy details.
WHAT:           Wafels & Dinges Celebration of International Wafel Day (March 25th)
–        Brand new  Wafels & Dinges "Kastaar" truck hands our FREE wafels to anyone willing to make a unique "Wafel Pledge" while holding up an antique wafel fork!
–        Prizes given, ranging from a Spekuloos cookie to a WMD Wafel of Massive Delicousness
WHO:             Thomas DeGeest, renowned wafel-meister, Special Envoy for Wafels – Belgian Ministry of Culinary Affairs
Hundreds of wafeloons and wafelonnes (wafel eaters!)
WHEN:          Sunday, March 25, 2012
2:00 – 4:00 PM
WHERE:        Corner of 31st Street and Ditmars Boulevard (near end of subway line)
Astoria, Queens
WHY
Celebration of  International Wafel Day (March 25), a "rite of spring" in Belgium
·         Official launch of Wafel & Dinges second truck, Kastaar (Flemish term for "Colorful Giant")