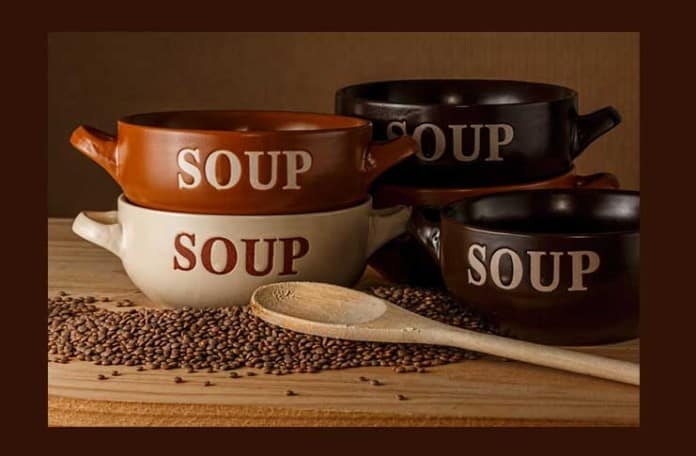 It was another snowy day today, and I have a small cold, so I stayed near the office for Today's Lunch, ordering from Szechuan Gourmet at 242 West 56th St, between Broadway and 8th Ave.  Szechuan Gourmet is a bit better than most of the Chinese restaurants around, but they are also a little more expensive.  Lunch specials generally range from $7.50-$9.50 and come with the usual soup and rice.  No $4.95 lunch specials here, but the quality was better, too.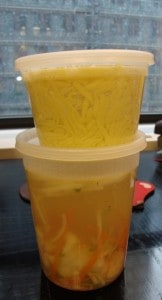 The lunch specials are usually very filling, and I didn't have a big appetite today, so I ordered the seafood vegetable noodle soup for $7.95.  The better restaurants package the noodles and soup separately, which was the case here.  I really appreciate that.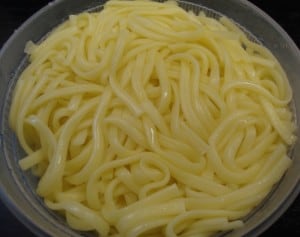 They use egg noodles in the noodle soup, which are my favorite, although I prefer the thinner chow mei fun noodles.  These noodles were of medium thickness.  Unfortunately, they were also quite a bit softer than I like.  However, this was the only negative for the meal, and if you prefer softer noodles, it's not a negative at all.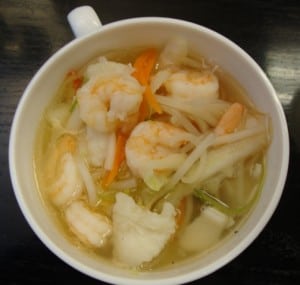 There were plenty of shrimp, as well as squid, pieces of fish, scallops, and even a small piece of lobster claw (see below).  They certainly did not skimp on the seafood, and the many shrimp were cooked the right amount, not overcooked.  The soup was tasty, too.  The broth in a lot of Chinese restaurants can be pretty tasteless, but this one was pretty good.  It was probably too fishy for some people, but I  like that.  There was also enough for 2 full servings, so this lunch can be shared by 2 people with normal appetites (which rules me out).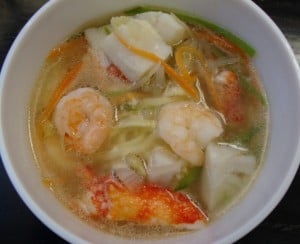 Going back to the NYSF rating scale, Today's Lunch was an 8.5 out of 10.  They definitely lost points for the too-soft noodles, which were a main part of the dish.  Overall though, this was a good lunch with mucho shrimp and seafood.