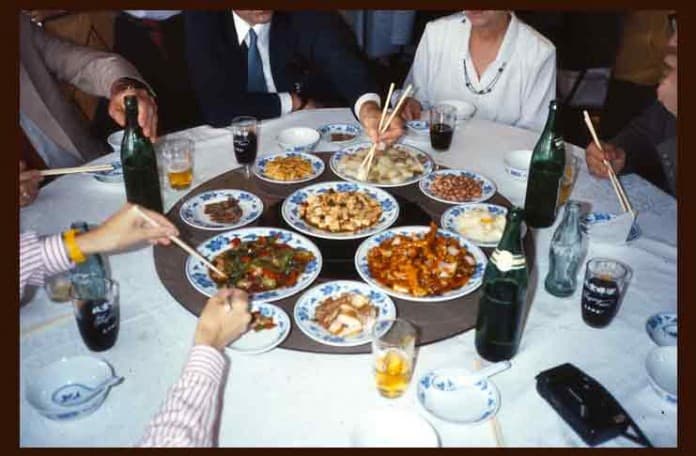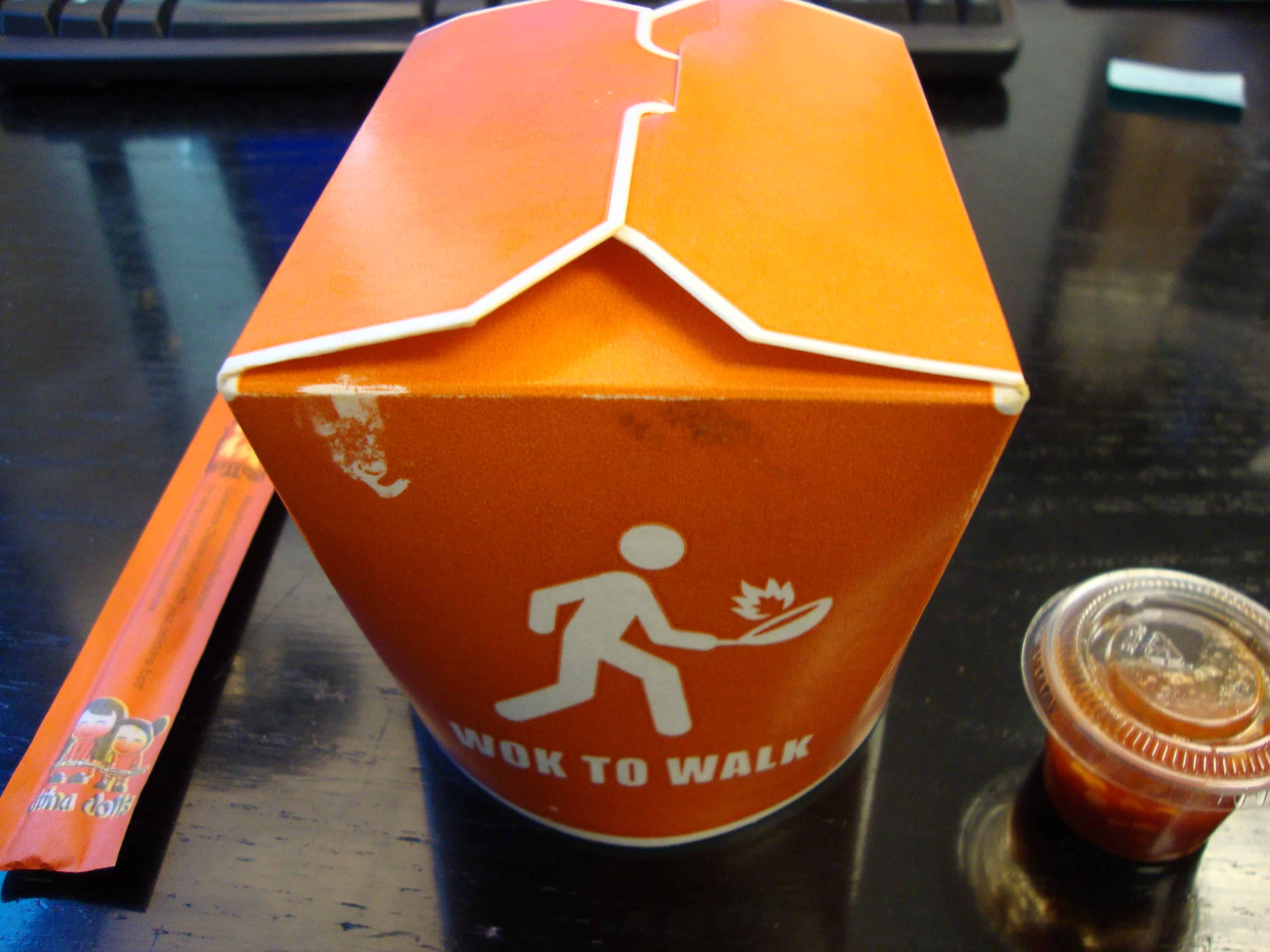 I tried a new place for Today's Lunch, although it's not a new restaurant.  I've passed Wok to Walk (106 University Place between 12th & 13th Street) many times, but had never tried it until today.  This mini-chain also has locations in London, Amsterdam, Barcelona, Belgrade and Mexico City.  I think I tried Wok to Walk in Amsterdam a number of years ago, but my recollection of that trip is somewhat hazy.
The concept is appealing.  You choose 1 of 7 noodles or rice (egg noodles, jasmine rice, etc), 1 of 15 mix-ins (chicken, shrimp, mushrooms, etc) and 1 of 7 sauces (sweet & sour, coconut curry, etc), and it's all cooked in a wok right in front of you.  There are 3 tables and some counter space, but the idea is to walk with your food and a pair or chopsticks.  It's a version of street food, just not one we're used to.
I chose egg noodles with bbq honey pork loin, pineapple and garlic & pepper sauce. The noodles were softer than I like, but there were plenty of ingredients. The pork was ok; not great but not bad, either.  The chunks of pineapple were nice, and since most of them fell to the bottom of the container, they provided a refreshing finish at the end of the meal.  The menu described the sauce as spicy, and it was peppery, but not overly so.
My biggest complaint was the softness of the egg noodles, but I was told by a friend who had been there before that the rice noodles were good.  I wish he told me this before I went.  Overall, a decent lunch, but at a total cost of $9.64 including tax, there are better deals around.