Thinking of upgrading your catering equipment? You've reached the right place for some answers. If you want to become a successful business owner, it will be crucial for you to weigh the pros and cons of every important operating decision that you make. 
After all, the most successful food business owners are the ones who can cut down their operational expenses and fix the tiniest details of their business. So naturally, if you're the owner of a catering business, you must have thought about either buying new equipment or upgrading the old one. However, most catering business owners overlook the decision to purchase additional equipment. In this article, we will guide you through some of the most important reasons to consider upgrading your equipment.
4 Reasons To Upgrade Your Catering Equipment: 
1. Reduce the Maintenance Costs
The reason why any catering business owner would want to purchase new equipment is that it has less maintenance cost. After all, when the old equipment begins to depreciate with time, it is less efficient and will cause distortions during the cooking process. Therefore, if such a business doesn't upgrade to new equipment, it will be hard for them to save money in the long run. Additionally,  the new equipment will also put a cut on the energy bills. On the contrary, if the maintenance charges aren't brought to a minimum, they will eventually become a major part of the capital expenditure in the future.
2. Improved Operations
Apart from quality, the new machines will also improve efficiency. For your information, new equipment usually requires far less time and energy to get optimal results. This will eventually have a strong impact on the business dimensions, and overall costs. This is especially true for fast food and quick services where caterers have little time to prepare the food. When everything is done right, it will be easier to serve a lot of people at once. So when operations are improved with upgraded equipment, it will be easy for you as a business owner to expand your catering business and take it to the next level.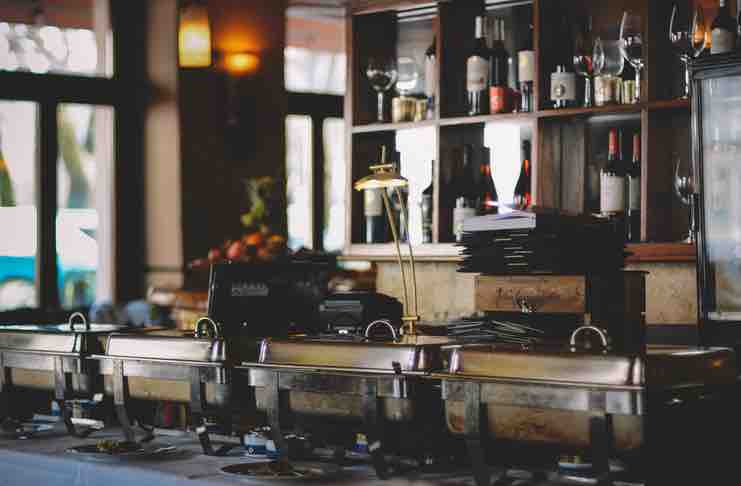 3. Better Quality of Food
Another strong reason you need to embrace upgrading your catering equipment is that it will have a strong impact on the quality of your food. When older equipment gets broken, the food doesn't taste that good anymore. It may even get spoiled faster. Secondly, when the older types of equipment are used to store food, it is hard to rest assured about the food items being safe when they'll be taken out of the fridge. Check out buffet risers on the web to know about the best food-keeping equipment available for your catering service.
4. Increased Wealth
If you want to justify the new equipment, you shouldn't regard it as an expense but as an investment. Although most equipment is illiquid, they will still have some strong material value attached. So when you begin to acknowledge the equipment as an asset, you can rest assured about making the most out of it in the future. Because every business owner wants to earn more money, the new equipment will have a strong impact on its customers (and in some cases – also its investors). The new equipment will easily leave a strong impression of your catering business on the customers, and they would want to return and book your services again.
Want to read more of our latest posts? Check out our review of one of the gourmet chocolate places in NYC, Maribelle.