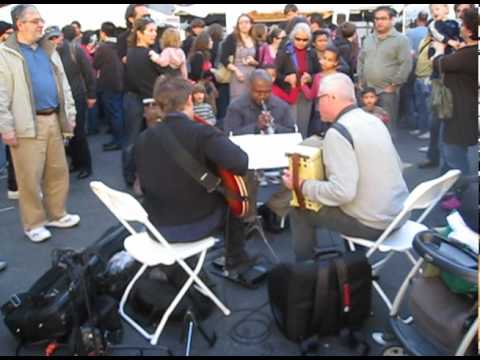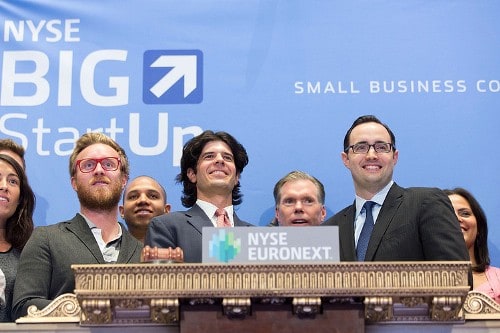 Kelvin Natural Slush Company now has something in common with other titans of industry – they rang the Closing Bell at the NY Stock Exchange yesterday.
How did this happen? Did Kelvin just go public?
No, nothing like that.
NYSE Euronext, Accion and Yelp have been on a multi-city tour with a small business workshop entitled "Small Business Connections: Marketing Meets Microfinancing".
The workshop came to NYC yesterday, and Alex and Zack, founders of the Kelvin Natural Slush Company, were asked to ring the NYSE Closing Bell as local small business owners.
Zack told us it was a lot of fun. First they got to tour the trading floor. Then Zack rang the bell and Alex hit the gavel!
Very cool. Congratulations guys. You are most likely the first food truck to ever ring the NYSE Bell.
And they even got to sell Kelvin Slushes in front of the NYSE.