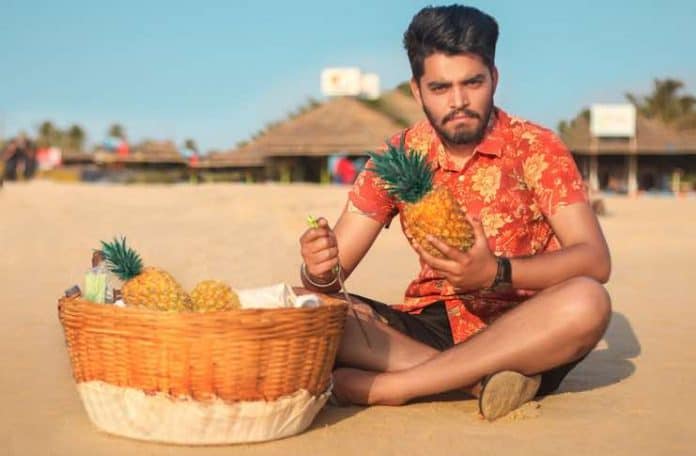 You've done so well with your talent in the kitchen. Your family is quite impressed with your culinary skills. The guests you've hosted, your co-workers and everyone who has had a chance to bask in your kitchen charm is excited. They are all yearning for much more. Congratulation for a kitchen performance so stunning!
And now you feel it's time to let open your cute toolbox for the rest of the world to have a taste of the delicacies you enjoy making? What about teaching folks this fantastic kitchen art and help them do away with the fast-food habits?
Starting a food blog is the quickest way to create such a transformative forum. Most people would prefer an online step by step guide to purchasing expensive and rather involving cookbooks. Your breakthrough lies here.
Fortunately, you don't have to be an internet guru to run a food blog. A simple guideline below gives an insight on how to become a food blogger:
Name Your Blog and Choose a Domain Name
You need a domain name to access your favorite site on Google. This is the identity that a site has given itself on the Google platform. It is the name you type in the address bar on your browser.
What you need are your unique culinary name and your website. You have to pay a small fee, usually annually for you to obtain these.
The uniqueness of the blog name you choose lies in your personality and style and should carry the theme of your page.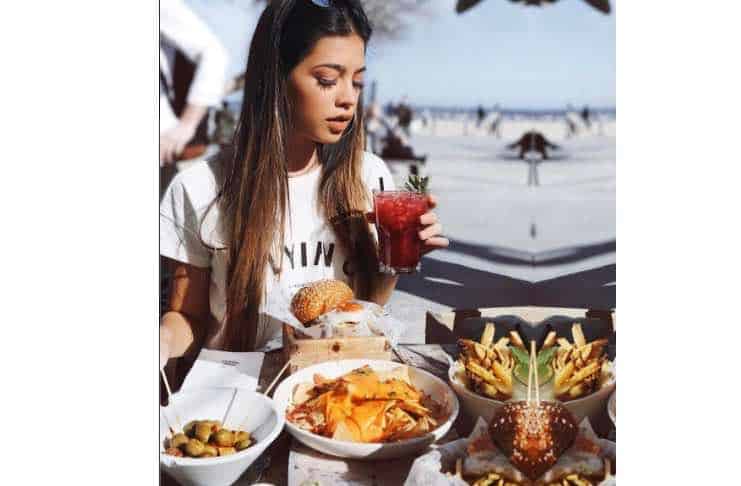 Select a Reliable Hosting Provider
After establishing a perfect domain name, we move to find a host. Web hosting makes your blog accessible on desktop and mobile devices. Hosting is a service that requires you to make regular subscriptions.
It's common for people to go for both securing domain name and to host as a single package. This is recommendable since you are likely to obtain better offers with the two services bundled together.
Bluehost is a hosting company recommended by WordPress.
As important as choosing a web host provider is choosing the right website builder. That's why you should check out the best website builders for blogs and decide which one will fit your blog the best.
Install WordPress to Start Your Food Blog
A content management system (CMS) lets you build, add and manage your blog content. It is a visual interface that enables you to perform functions such as uploading, sizing, dragging, dropping, monitoring, copying, and pasting.
There are numerous CMS choices to pick from. The most popular options include WordPress, Joomla, Drupal, and Blogger. WordPress tops the list of popularity. It has been in use since 2009, earning a reputation as the world's most popular platform for blogs. It allows you to exploit endless creativity and multiple functionalities. WordPress is highly customizable and can work perfectly with company websites too.
Creating Food Blog Content
It is hard starting with quality content, but it will not take you forever to figure out the kind of content that actually interests your readers. However, you must have a concrete plan illustrating your target audience and the type of content that will be acceptable to the targeted audience. If still stuck, you can check out FoodNewsFeed to give you an idea of what to include in your plan.
You will find yourself deeply immersed in discovering new recipe ideas if you are truly passionate about dishes. You may start by reading cookbooks extensively and keeping a notebook that hosts all your recipe ideas. Regularly review and update your notebook with every interesting idea you come across.
Developing authentic content requires that you intentionally sit down and think about possible recipe ideas.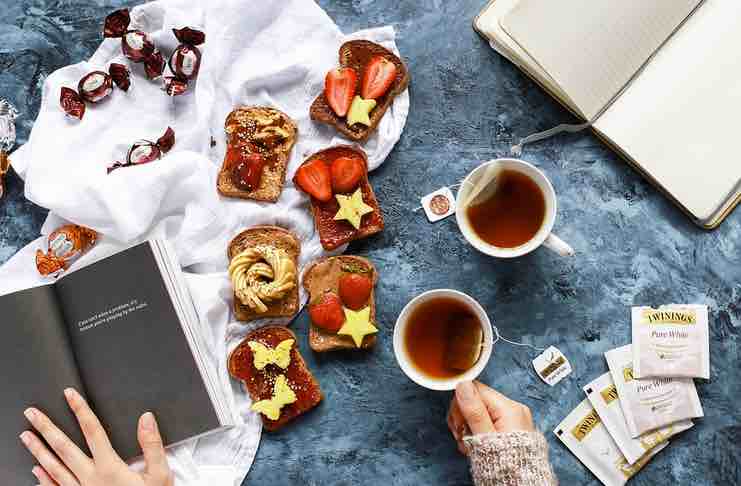 Use Professional Editors
Editing is an essential element in any process that involves publishing. Typographical errors stand to be among the top 10 factors that diminish website credibility according to the Stanford web credibility project.
Fortunately, there are numerous professional editing services that you can count on. Don't blindly trust grammar checkers and autocorrect tools because sometimes they tend to give out-of-place suggestions. A second human eye may be keener to spot typos that may harm your blog. For example, most students frequently seek correct my essay services from online educational platforms, and this could be a useful aspect that bloggers can incorporate before uploading content.
Set up Google Tools
You first need to set up a new Google account and a Gmail address for your blog. It's essential to have blog-related emails and accounts separate. Once your Google account is ready, log in and set up the details below:
Google analytics- this helps you to keep track of traffic on your blog
Google search console- this is what keeps your website up and running.
(You need to install the tracking code in your Yoast SEO plugin settings for the two cases above)
Feedburner- this allows subscription by your visitors via RSS or email.
How to Monetize Your Food Blog
You will probably want to earn some income if your blogging is not entirely about a hobby. Here are ways that will gain you entry into commercial blogging like many other food bloggers:
Use your own product by introducing premium recipes to your blog after building a solid reputation. Set up a simple subscription system where people can pay to gain access and download recipes.
Ad networks. You may start with Google AdSense or Gourmet Ads. Ads, however, require you to have sufficient traffic to earn good returns.
Affiliate marketing programs. A well-known affiliate marketing program is Amazon, whose affiliates have wonderful opportunities to sell out. To learn more about affiliate marketing and how to make the most out of it – read this article.
Sponsored posts. This involves reaching out to a brand and letting them know that you have a good following who are interested in their product.
Conclusion
Clearly defining your target audience as well and always checking to ensure that you don't depart from the original course are some of the key factors that you should keep in mind whenever you are stuck on how to start a food blog.
Starting a food blog whether for business or personal terms is not different from starting other blogs in terms of technical aspects that constitute registration of web address and setting up WordPress. Unlike other niches, however, the visual nature of food requires you to hone your photographic skills to the appeal of the audience.
You are not going to lift images from different sites and call it a food blog. This takes us to an essential aspect of food blogging which is a genuine passion in extensive dishes. You don't want to start a blog with a handful of ideas that will soon dry up leaving you and your readers at a loose end.
About the Author
Nicholas Walker is an author and specialist in social media marketing and web hosting. Walker has been instrumental in online marketing through his extensive publications on technical concepts of digital marketing including strategic writing and quality content marketing. He also runs consultancy services and affiliate programs in digital marketing.