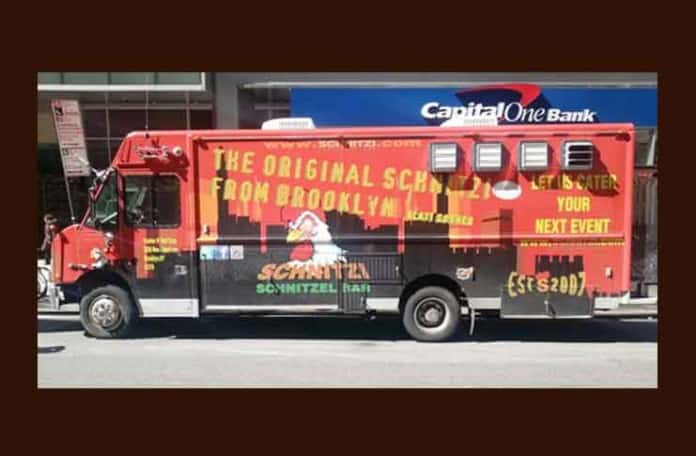 Are you looking for that perfect food truck to start your dream business? Do you want to expand your growing food business?
How does this food truck fit your needs? If you are looking to browse food trucks for sale, please check out FoodTrucksandMore.com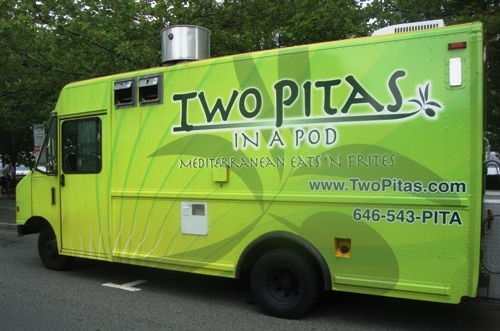 The Two Pitas In A Pod truck is currently listed on Craigslist at $45,000. If you are seriously interested, here is the ad. Please don't waste their time if you are not serious.
Two Pitas In A Pod opened about 1.5 years ago, but Hoboken and Jersey City are both making it difficult for food trucks to operate. They were even nominated for a Vendy Award last year in the Best of NJ category, but that wasn't enough to put things over the top.
NYSF readers know just how tough a business it is running a food truck.
Two Pitas are proof that you can have great food (like homemade lamb kofta) and still not make it in the notoriously low-margin business of food trucks.
If you're ready to give it a try, here's the truck you need.  The other thing you'll need is the Food Truck Handbook, which helps you through every step of the process of getting a food truck business up and running.