Isn't it time that dogs in NYC have their own favorite street food trucks around town? We definitely think it would be an amazing treat for any pet to have a nice meal on the go, while having a stroll in the park. We also think it can become a huge business by itself, but that's for a different post.
Today (Thursday July 7, 2016), New York State Senator Kemp Hannon and Freeport Village Mayor Robert T. Kennedy will join dozens of happy owners of dogs in New York City, to celebrate the Doggie Dinning Bill that was recently signed into law. The new bill allows dogs in NYC to dine with their owners or companions at most outdoor cafes.
The funny fact is, the legislation was actually signed during the cold winter, when most outdoor food spots were closed.
Senator Hannon, who sponsored the new bill, has made sure to allow leashed dogs in NYC to have the pleasure of dining with their owners in outdoor food restaurants, cafes and patios.
Any Rules for Having Dogs in NYC Eat with You?
The new law does have some requirements though, which restaurants need to follow. They will need to have a separate section and entrance for dogs so they do not pass through the establishment. Restaurant employees are also prohibited from having direct contact with the dogs. And of course, Dogs in New York City who want to eat outside at their favorite restaurant – must also be on a leash.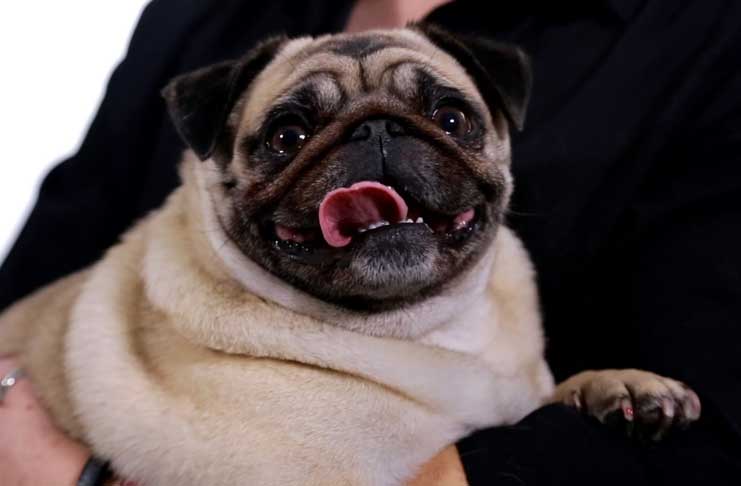 This happy celebration for all hungry dogs in New York City will take place at 2pm at Hudson on the Mile in Freeport. This world famous spot in Freeport is home to hundreds of outdoor cafes and restaurants.
Hudson's on the Mile Restaurant has constructed a special doggie dining area and will be unveiling the first legal doggie food menu.
Just for knowledge, California was the first to adopt such a law, and now New York is the second State in the nation to sign a law allowing dogs to eat with companions.  It is of course an individual restaurant's choice to allow doggie dining. Fact is, there are over one million licensed dogs in New York State.
Creative Food Trucks and Carts vendors will surely take note of this new bill and start catering to this huge new market. If you're a Food Truck or Cart that has already started selling street food to Dogs – please let us know! Send us some pictures as well!