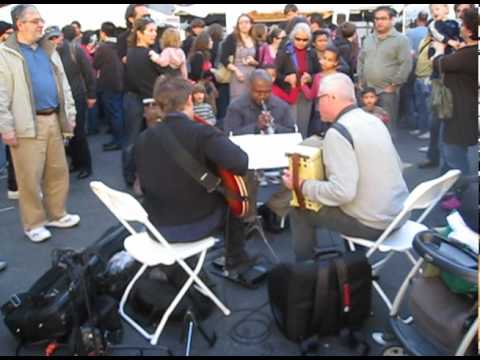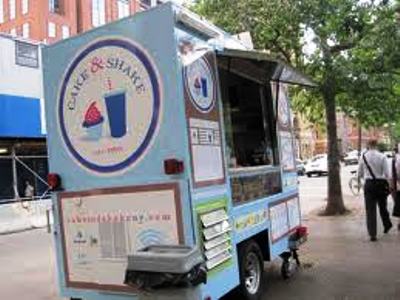 Cake & Shake started with a dream in April 2010, with a cart in Washington Square Park and one in front of the Met.
The company paid scads of money to the Parks Dept for these spots, reportedly $27,000 for the Wash. Square cart and $108,000 for the Met spot, with 5% increases per year. They also entered into 5 year contracts.
One of the problems was the "veteran loophole", a 19th century law that permits veterans to sell in areas where others are not allowed to.
The Cake & Shake cart in Washington Square Park closed over a year ago, and last fall we told you about Cake & Shake going on a rent strike.
According to Gothamist, last week the NYPD removed unauthorized carts by the Met, only to have them all return the next morning. Vendors maintain they have the right to be there, and continue fighting to remain.
Parks officials refused to renegotiate the Cake & Shake contract and co-owner Derek Hunt and his partners just couldn't keep up with the competition of license-free veteran vendors. "The Parks Department pretty much put us out of business," Hunt told the Post.
We're sorry to see them go, but not all Parks Dept contracts are money-losing propositions. We spoke with Kelvin Slush about their Ice Cube in Little Red Square, and they are happy with the terms of the agreement with the city.