There is no such thing as too much food, at least for those of us who are foodies. We can eat night and day, and go to any extent to try new and acclaimed foods.
However, when you live in the United States or are visiting the country, you may be overwhelmed by the variety of eateries present and confused about how to begin your food journey. 
Well, you've got no reason to worry. Because in this post, we've listed the best ways you can enjoy food around the US.
1. Attend Food And Wine Festivals
If you're hunting for the best food from around the country, your best bet would be to attend a food and wine festival.
These events are held at scenic locations and include some of the most mouth-watering dishes you'll ever taste. And if you're lucky, you might even encounter some of the top chefs in the US who break down their most famous recipes!
So make your way over to the nearest food festival to journey through America's most famous culinary delights and finest wines. And if you're a beginner, here is a complete guide on the art of pairing wine with your meals.
Watch this video by Travel Global to learn about some of the best food festivals in America:
2. Order Food At Home
We've all had those days when we want the perfect meal in the comfort of our homes. Ordering saves you time and resources you would have otherwise spent on getting the food and gives you a wide array of options to explore. 
Unfortunately, many of us are restricted to fast food options like KFC and McDonald's when we think about ordering food at home. But not anymore. With caterers like Gathar, you can now try out fancy cuisines at home. If you're in California, for example, you can enjoy Italian from the comfort of your own San Diego home!
3. Explore Street Food
The United States is home to some of the best fine-dining restaurants in the world. But street food is the way to go if you want a taste of local flavors! It's inexpensive, features a multitude of options, and at the same time, gives you a chance to support small businesses.
The best part about street food is that each state, city, and even locality has something different that it's famous for. In New Orleans, it's the deep-fried rice balls called Calas, while Essex County in New Jersey is known for its Fried Clams. Here are the best ways to get around New York to hit up the best street food!
Watch this video by Chasing a Plate to get a glimpse of NYC's street food:
4. Go On Food Tours
What better way to explore North American cuisine than with experts to guide you to the most delicious foods a city offers? 
Not only will these food tours expose you to exciting new food options, but the guides will also inform you about the food's history, how the locals buy food, and how each food has helped shape the city's culture. So don't wait and sign up now for any of the 15 best foodie tours in the USA.
5. Take A Road Trip
Food tours are an excellent way to enjoy food around the country. However, if you are looking for a more personalized experience without the hustle and bustle of others, a food road trip is a good option. Just grab some friends and go where your foodie instincts lead you!
6. Visit Farmers' Markets
Fast food and fine dining options are only attractive until our stomachs can keep up. After a little while, we all want something fresh out of the ground. Luckily, America's 50 states have considerably varying climates, each suited to growing different produce. This is where farmers' markets come in.
In a farmers' market, you can buy fresh produce directly from the harvester. Seasonal fruits and vegetables embody the truest and most natural flavors. In addition, farmers' markets help local farmers get a better return for their produce.
On top of all this, these markets save the planet from the environmental costs of food processing and transportation. Not to mention the variety they offer — you get to try the rarest of nature's blessings, from red carrots to a rainbow of heirloom tomatoes!
Watch this video by Ultramodernhome to get a glimpse of the best farmers' markets in America:
7. Try Local Diners
When you enter a city, habits may pull you towards high-end restaurants or known fast food chains. But if you really want to try staple American foods, like pancakes, milkshakes, and burgers, local diners are a must-try. And the best way to discover these is to simply talk with the locals.
8. Take A Cooking Class
Nothing can make you appreciate food more than learning how to cook it. Many places offer cooking classes where you can learn to make the region's specialties. And if you like to cook, this is the perfect way to try delicious American food. Here are the 10 best United States cooking classes to try!
9. Explore A Food-Themed Park Or Attraction
Food-themed parks and attractions are the perfect way for the most passionate food enthusiasts to spend the day. You may get to explore your favorite foods' history, witness the process involved in their manufacturing, and have a chance to try new versions. 
For instance, Hershey's has opened its factory doors and a theme park, where chocolate lovers can buy their favorite versions of the famed candy bar and even make their own flavor of it!
Take a look at this video by Ride or Dine to get a glimpse:
10. Try A Pop-Up Restaurant
If you're one for following trends when it comes to food, Pop-Up restaurants are perfect for you. These temporary dine-in spots feature cool locations and a unique menu, instantly becoming the talk of the town. The only downside? They open briefly, so it's best not to delay your visit.
Conclusion…
There are plenty of ways to enjoy food in the United States. From attending food and wine festivals to exploring street food, taking a road trip, and visiting farmers' markets, there is something for everyone. Local diners, cooking classes, and food-themed parks or attractions are also excellent options to consider. Finally, pop-up restaurants offer a trendy and exciting way to try new and unique food. No matter what your preferences are, the USA is an excellent destination for foodies, and you will undoubtedly find something to satisfy your taste buds.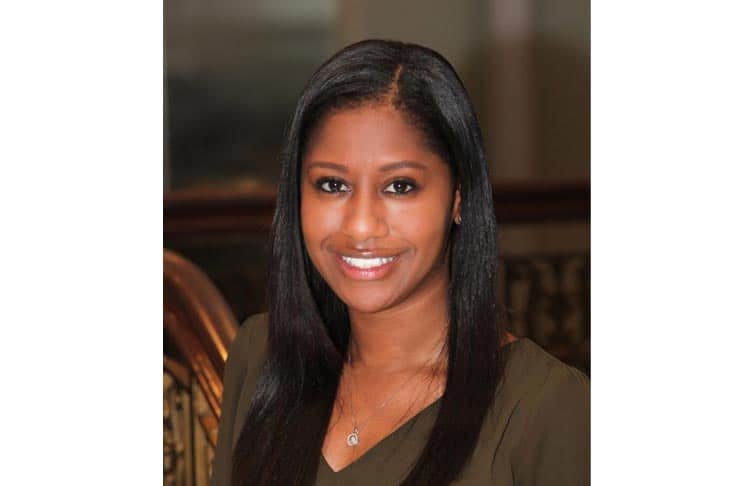 Tiara Budd lives in New York and is determined to eat (and Instagram!) her way through the city. In her free time she loves exploring new neighborhoods, reading books from the library, and traveling all around the country.