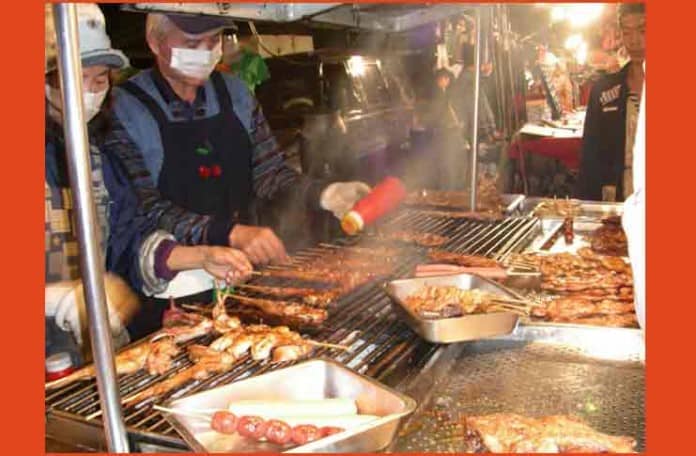 "The sweet, sweet love child of red-hot Mexican cuisine and down-home, barbeque goodness."  That's how Mexicue describes their delicious, creative cuisine.
Mexicue started by mixing smoky and spicy in their own kitchen in Brooklyn – green chili sauce with smoked short ribs; poblanos and tomatillo sauce with barbequed chicken.  From there, the menu took shape – mainly tacos & sliders with the occasional quesadilla and tamale – but everything is reinvented in tasty and surprising ways.
Mexicue has only been on the street since mid-July, but the food is very fresh and innovative, leading to a 2010 Vendy Award Rookie of the Year nomination.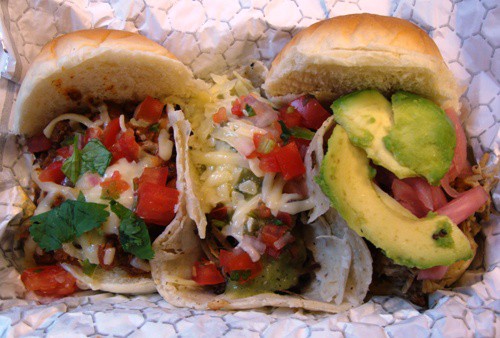 We spoke with David Schillace, Co-founder & CEO and Thomas Kelly, Co-founder and Creative Director for the latest New York Street Food Featured Vendor Profile on the Mexicue truck.  Here's how the interview went:
NYSF: Who came up with the idea for Mexicue, and how were the menu items created?
DS: I had the initial idea to start the business in late January. Aside from being an extremely popular trend nationwide, the food truck concept is a great way to put your idea out to the public at a fraction of the cost of a brick and mortar. I brought Thomas in initially to weigh in on the menu.  We quickly decided a fusion of Southern American barbecue and Mexican cooking would be a very compelling street food concept.
TK: The foundations of the menu were things I had been playing around with in my kitchen at home for years.  Eventually we hired some very talented chefs who helped us add some refinement to everything.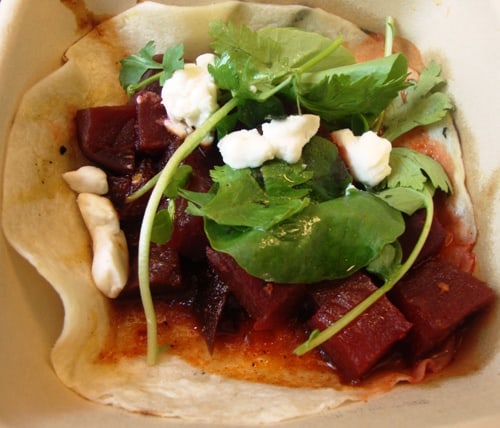 NYSF: What prior food or restaurant experience did the Mexicue team have?
TK:  We have a phenomenal team that has extensive experience in the kitchen as well as other aspects of hospitality.
NYSF: When did Mexicue first hit the street?
DS: We hit the streets in mid-July of this past summer.
NYSF: How long did it take from the initial idea to actually serving people, and what was the toughest part?
DS: We started discussing the idea in February 2010, so it took about six months to get off the ground.  We worked really hard to launch this summer so that we were able to catch the wave of excitement around food truck world in NYC.  The most challenging and fulfilling part was building the amazing, talented team of people we having working with us.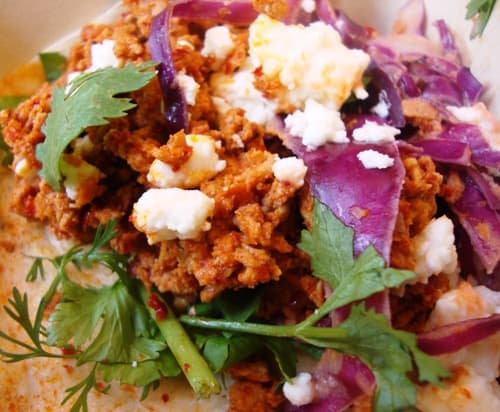 NYSF: Where did you get the truck from, and how long did it take to get it into the shape you wanted?
DS: We purchased the truck from a guy in Woodstock who was using it for a barbecue concept.  It was in great shape, but we spent a few months getting the inside reconfigured and the exterior touched up and painted.
NYSF: How do you come up with such interesting flavors?
TK: Thanks for the compliment, first of all.  We spent a ton of time on every menu item, really making sure everything had legitimate components of both barbecue and Mexican.  It was really a natural marriage though that made our job very easy.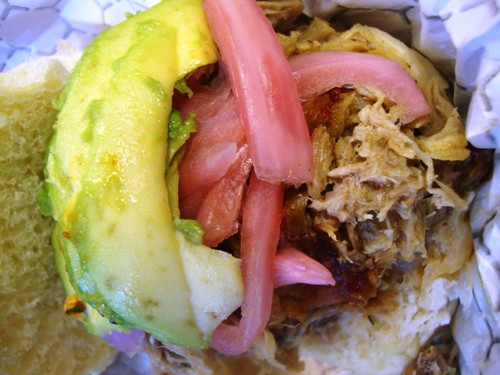 NYSF: Did you have any ideas for products that haven't worked out so well?
TK: Of course, but none of them made it to the menu.  We wait to put something on the menu until our whole team has tasted it and is really excited about it.  There are a ton of ideas we're still working on and over time you'll see them introduced to the menu.
NYSF: You've had a lot of success fairly quickly.  To what do you attribute your success?
DS: I think it really comes down to our team of people, and having a passion for what we're doing.  Everyone on our team is incredibly excited and honored to be a part of the food world in New York.  And we're all very proud of the product that we're putting out there.
NYSF: You were nominated in the Vendy Award Rookie category this year. How did you find out about the Vendy Award nomination?
DS: We were initially told we missed the deadline for the Vendy Awards as the cutoff was mid July. After a very fortunate quick start, we received a call from them a month later saying were nominated for Rookie of the Year Award due to popular demand. Needless to say, we were honored.
NYSF: How was the actual Vendy Award day itself?  What was one of the more memorable highlights?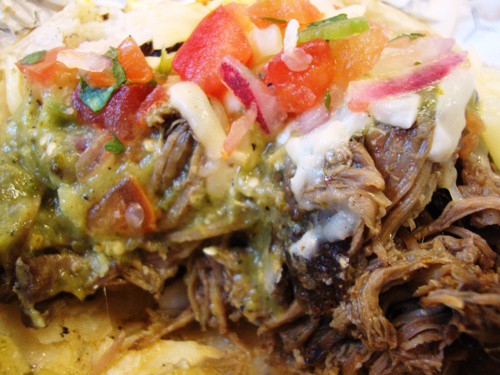 DS: The day itself was amazing; great atmosphere and great people. The most memorable thing for us was getting to meet all the other truck owners. Its always inspiring to meet such talented and creative entrepreneurs.
NYSF: Any ideas for new menu items?
TK: Tons!  We just did a massive expansion of our menu for the catering business we launched a couple weeks ago.  Some of those items will make it on the truck in the near future.  We're also looking forward to doing more market specials using local, seasonal ingredients.  You can check out the catering menu here: http://www.mexicueny.com/catering.html.
NYSF: Have there been any thoughts or conversations about future plans?
DS: Yes, we have a lot of exciting plans for the future.  As previously mentioned, we just launched a catering business so that we can accommodate larger groups.  We're also planning on launching a second truck by next summer so we can cover more of the city.  Hopefully at some point we'll be looking at moving Mexicue into other markets as well.
NYSF: Do you have any advice for aspiring street food entrepreneurs?
DS: Make sure you're getting into something you really have a passion for and prepare yourself to work harder than you probably ever have in the past!
NYSF: Thank you for spending time with us, and best of luck in the future.
DS & TK: Thank you.
Mexicue website here
Mexicue twitter here
Mexicue facebook here