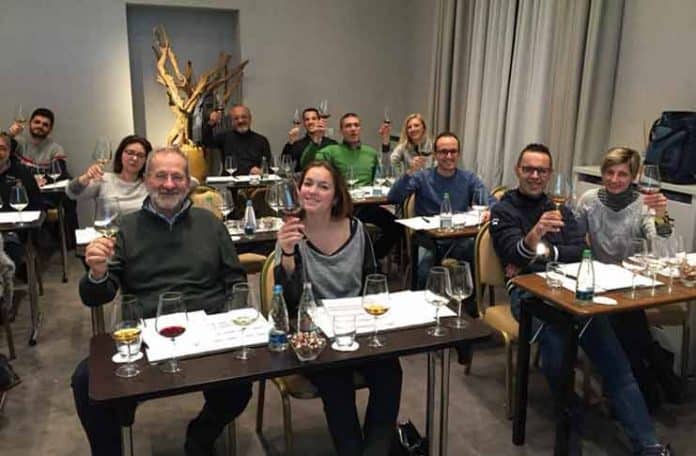 "Can you really enjoy quality wine tasting in New York City?", a friend of mine asked me a few weeks ago, as I started writing this piece. If he asked me this question several years back, the answer would've probably been "No". Looking back, it was cocktails and craft-beers that received most of the attention in NYC's bar scene. A new craft brewery used to pop up almost every week, new specialty cocktails and cool rooftop bars opened up, but hardly enough wine bars. We couldn't really blame anyone for that, back then. New York never had those beautiful vineyards that California has.
However, as millennials became among the biggest consumers of wine in the country, things have been changing over the past few years. The wine scene in New York is growing and getting better and tastier by the day.
New wine bars are emerging every now and then, turning into great meeting venues where you can now sit down with friends and taste a really good wine. There are now even new international wine schools opening up branches in the city, where you can actually get some quality wine education (see more details below). Wine tasting in New York City is a wonderful adventure these days, and you should definitely give it a shot.
In this post I'll be listing our top 7 Wine Bars in NYC, as well dig into a new wine education venue in the city – for those of you who wish to learn a bit more about wines, and maybe taste a bit more wines…:)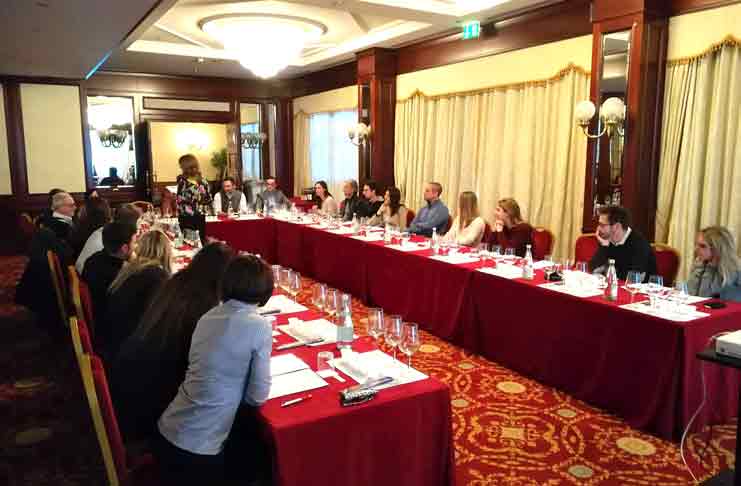 Wine tasting in New York city does not mean visiting dark gloomy underground bars. The city offers a wide range of cool, modern and nicely designed wine bars which offer quality wine, delicious food and good service. Whether you're going out with friends for a glass of red wine, celebrating your anniversary with your loved one, or just feel like having a glass of good wine all by yourself – here's a list of where I would go…
This wine bar is situated right on the Hudson River, so in terms of view – it's pretty much unbeatable. They have indoor, outdoor and rooftop seating. They offer quality wine with great food too. Last time I was there I started with the Grilled Asparagus along with a strong and smooth glass of Argentinian red Malbec. They have delicious Belgian fries with chipotle mayo and ketchup, as well as good Oysters, mussels, Filet and more.
Only the name of this wine bar made my wife shiver when I brought here for the first time. "It's so romantic", she said. And well, it is. With it's authentic Italian food and décor, and all the wines it offers – this place is perfect for any romantic dinner. They have more than 100 natural wines, so if you don't know what to choose – their friendly staff will bring you a few different options to taste from and help you decide. As for the food – all what we tasted was good, from the cheese and meat plates, the pasta and desserts, up to the perfect cappuccino at the end.
3. YN Bar
This is where my little brother brings his dates. It's another small romantic place with great ambience, a rustic bar and perfect light music. My little brother claims the crostinis with white anchovies are excellent, as well as the artichokes and portebello mushrooms, the flatbreads and the panini. Their wine selection is good too, and they have a huge map that shows you where each wine is sourced from…
At this cute wine bar on the Upper West Side of NYC, you can order at the bar. And the list of wines you can choose from is extensive. They divide their domestic and international wines with awesome titles that can help you choose, like "Unoacked and Lightly Oaked Whites, "Eartyh spicy Reds", etc. I had some great roses and whites there. As for food, they don't actually have full meals, only bar bites and shareable plates. The smoked salmon tarte is delicious.
This is a French-styled wine bar, where most of the staff are actually French. It has a great ambience, dim light, lots of tables and bar seats, tons of French wines (and only French wines!) and good Mediterranean food. All the wines are available by the glass, making it a perfect bar to experiment your wine tasting in New York city. As for the food, I loved the Octopus with half a dozen oysters, the Carpaccio, and if you stay for dessert – don't miss the Chocolate Lava cake.
6. La Compagnie des Vins Surnaturels
This is yet another classy and dim lighted French wine bar, located in Little Italy. The staff here are extremely knowledgeable, so if you're a novice – don't worry, they will definitely help you select the right wine for you. However, if you're a wine pro – don't miss the cool "Mystery Wine" option. If you guess which wine is in the Mystery glass – you get the whole bottle for free. I haven't won yet, but it's lots of fun! As for the food, the Chef's means and cheese selection is good with almost any wine, but their Chicken liver mousse is heavenly.
This huge place (21,000 sqft) is actually one of Manhattan's only full-service wineries. It has a beautiful wine bar, a retail shop, a big stage for live music, and last but not least – an on-site winery in the basement, where they make their own wine! Isn't that cool!? Their homemade wine is top notch, their food is yummy, and their live music is absolutely amazing. I love their hummus, as well as their duck tacos. This is definitely a must-stopover for anyone who's visiting or doing some wine tasting in New York city.
For those of you who want to mix your wine tasting tours with some quality wine education, we recommend checking out the following wine school.
Degustibuss International Wine Tasting School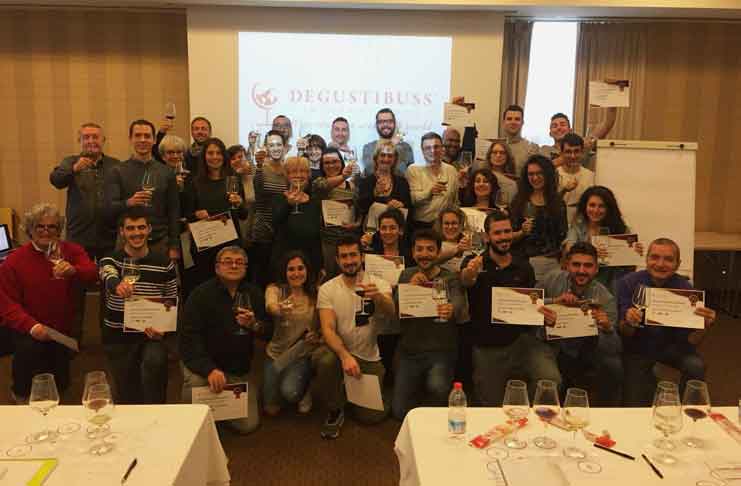 It's one of the biggest international wine schools that I know of, with branches in France, Italy and now in Chicago and New York. Whether you work in the food industry or just have the burning passion for wine – this school offers four wine tasting programs: (1) Wіnе Clаѕѕеѕ | Wine 101, (2) Wіnе tаѕtіng | The 6 Finest French Wines, (3) Wіnе tаѕtіng | The 6 Finest Italian Wines, and (4) Wine tasting | 6 Wіnеs and 6 сhееѕеѕ.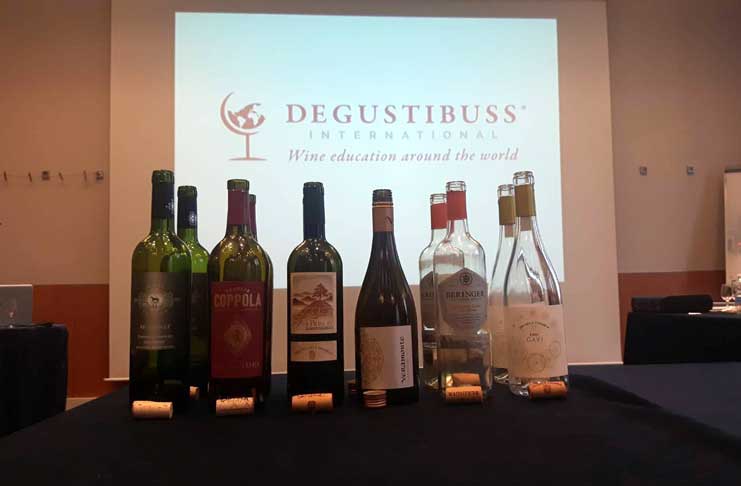 According to their site, the Degustibuss International wine classes offers a true professional training that combines lecture, reading and tasting. It covers wine production methods, food and wine pairing, and how to taste and recognize wines through direct, hands-on sensory training and evaluation. During the courses, you get the chance to taste a unique selection of wines from all over the world. That by itself made me want to sign up asap…How about you? Let us know if you did…