NYSF is thrilled to announce the return of NYC's exciting wine festival, the Vinho Verde Wine Experience for its 3rd year, happening in Manhattan's Chelsea neighborhood. The cool event will be taking place on Saturday, June 15 at New York City's Second Floor (849 6th Avenue). For more information including ticket purchase options, you can visit https://www.vinhoverdewineexperience.com/.
Remember last year's event? If not – here's a quick recap: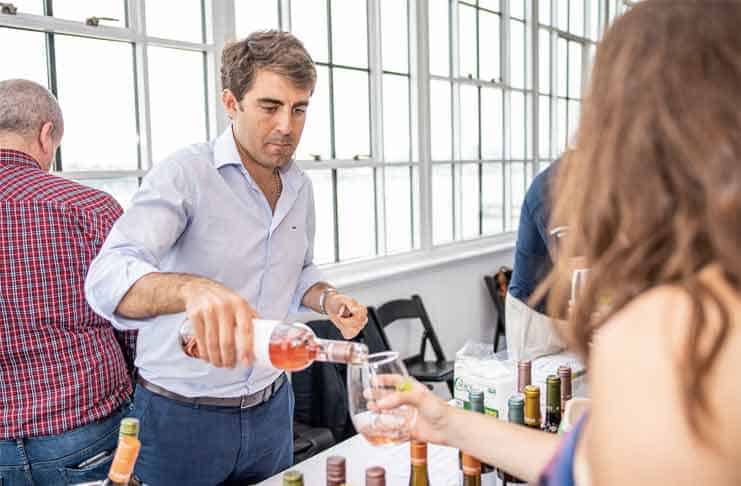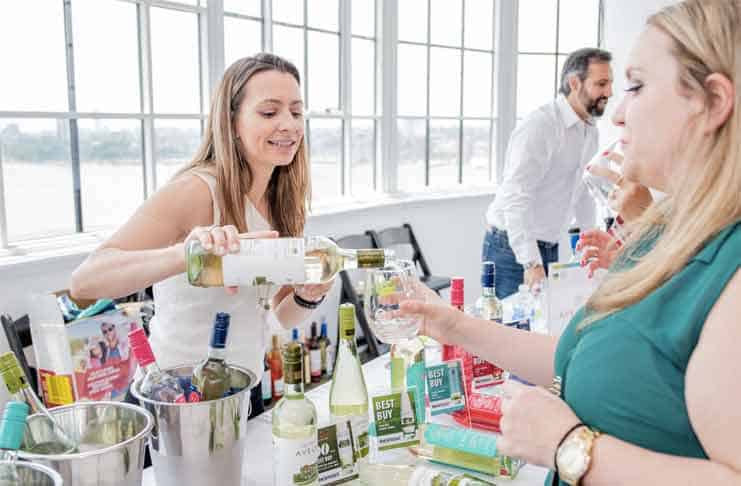 Last year there were 21 of the top wine producers from the Vinho Verde region of Portugal who flew to Brooklyn specifically for the festival. Guests got to taste more than 100 different wines and ask the experts any questions they had.

Last year there were top chefs like Esther Choi from Mokbar as well as purveyors El Super, East Coast Poke, Big Mozz and others who created amazing food pairing combinations with Vinho Verde, ideal for a warm summer evening.

Last year we got to explore grapes indigenous to Portugal and discovered single varietal bottlings of grapes such as Alvarinho, Loureiro, Trajadura, and Avesso.
This year – the festival organizers are promising we'll taste and enjoy ever-flowing wine from over 30 top, specially curated wineries in the Vinho Verde region of Portugal as well as food bites from some of NYC's hottest restaurants.
The day-long festival, broken down into three sessions, will also include sommeliers hosting informative sessions about Vinho Verde, mixologists custom curating delicious beverages at the Vinho Verde Cocktail Bar, live music, and much more.
For wine enthusiasts and foodies alike, this event is bound to give attendees an experience to remember.
FESTIVAL DETAILS:
WHEN: Saturday, June 15, 2019
WHERE: Second Floor | 849 6th Ave, New York, NY 10001

For more information, please visit:
Facebook: https://www.facebook.com/vinhoverdewines/
Twitter: https://twitter.com/vinhoverdewines
Instagram: https://www.instagram.com/vinhoverdewines/
A Little Bit About Vinho Verde:
Vinho Verde is a diverse and one of the oldest regions in Portugal, that produces lots of different types of wine: White, Red, Rosé, Sparkling or Spirits. Vinho Verde wines are said to have the perfect level of acidity, producing a long-lasting harmony sensation in your mouth.
Fallon Chan is a food and lifestyle photographer and blogger.