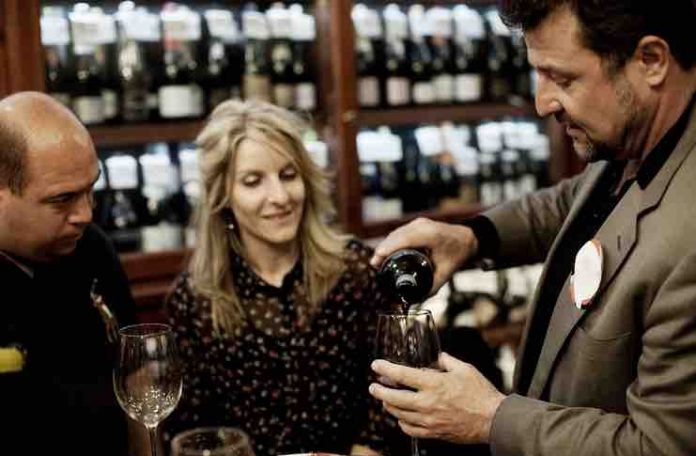 Wine tours make a great day trip or even a weekend away because they offer so much variety and can be enjoyed by adults of all ages. On a hot summer's day, what better way is there to pass an afternoon than touring around a vineyard? This of course includes sampling a glass or two of the local production. 
Not only do you get to enjoy the wine but you can learn all about Oenology, ready to impress your friends at countless dinners as you regale them with tales about how the wine that you are drinking is made, and where it has come from. If this sounds like a bit of you and you find yourself in upstate NY then read on. In this post, we're going to take a look at 4 wine tours in upstate NY that are worth your while. These will be a good choice whether you are on vacation or you live there. 
Wine Tours in Upstate NY That Are Worth Your Time:
1. Red Newt Cellars
Red Newt Cellars covers all the bases when you are looking for a wine tour. Their wines have won many prestigious awards, including the 2011 winery of the year award from Wine and Spirits magazine. This way, you know the quality of the products that you're going to be sampling. To cap it all off they offer a pairing meal using locally sourced ingredients cooked by some of the finest local chefs.
Even if you're not looking for a three-course meal you can still enjoy a range of their wines. They offer nibbles that showcase the vibrant flavors and how they match with different foods. Furthermore, you can indulge your love of gastronomy by taking part in a cookery class. There, some of the chefs will teach you how to prepare simple dishes that you can pair with the wines from the vineyard. If that doesn't whet your taste buds I don't know what will!
2. Benmarl Winery
This is a vineyard that is steeped in history. The estate lays claim to be the oldest vineyard in America! What's more, it also holds farm winery license number 1 from New York state, so when you are visiting this winery you know that you are visiting a place that produces historic wines of the highest quality. Not only do they have history on their side, but they are one of the most committed bunch of winemakers.
They always strive to create a better product and looking for unmatched consistency. As a result, this winery is known as one of the premier places to visit in the state. This is true for a fleeting visit or a stay over several days. Make sure that you add it to your itinerary immediately!
3. Hunt Country Vineyards
This vineyard can truly be called a family affair. It is not only owned but also managed by the same family. They produce a range of 24 different wines and are found in part of the Keuka Lake Wine Trail. What sets them apart from the masses is the quality of their tasting room. It is open year-round and all of their awarding-winning wines can be tried by the glass in their large bright and airy tasting room.
Experts at WineEmotionUSA.com advise that all of their wines are served out of a decanting system which ensures that the glass reaches you at the perfect temperature and humidity allowing you to savor the complex flavors. Furthermore, they also offer a range of whiskies served in the same decanters. So if you're looking for a treat, Hunt Country Vineyard is the place to visit.  
4. Bully Hill Vineyards
If a winery said that their philosophy of winemaking was "wine with laughter" then you would probably think that it was worth a visit, right? Well, that is exactly the philosophy of Bully Hill Vineyards and you can be guaranteed to try some fine wines with entertaining labels all taught to you by some expert vintners.
They also count on a museum and an art gallery. If you're feeling peckish then there's a restaurant where you can try some fine local cuisine. All in all, it is a great all-around location that the entire family can enjoy. You'll find extensive experience and knowledge combined with a wonderful family atmosphere.
As we discovered, there are many different wine tours in upstate NY that you can go on, whatever your particular interest. If you're looking for a winery steeped in history, then head to Benmarl Winery. If you're looking for somewhere that showcases local cuisine paired with their wines then Red Newt Cellars is the place for you.
Hunt Country Vineyards is a family-run affair where they pride themselves on the quality of their tasting room. Finally, Bully Hill offers laughter and wine alongside a museum and a restaurant. Plan your trip carefully and you won't miss out on any of these fabulous wine tours.
Looking for more wine posts? Read our article about the proper way to store wine, the rules to picking wine that suits your palette, or some of the benefits of drinking wine.