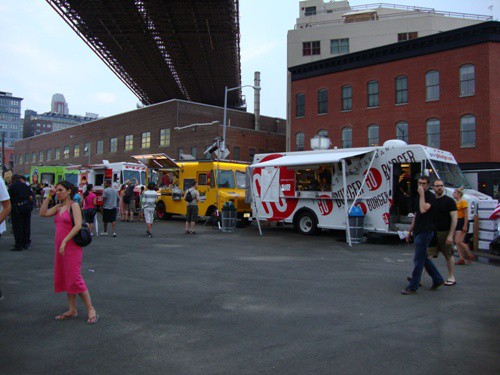 Last week we received an email from one of our readers who wanted to thank us for changing his life (his words, not ours).
A few years ago, we gave away 3 pairs of tickets to the NYC Food Film Festival. One of the winners was Victor, who wrote up the event for us in an interesting and funny post.
Victor wrote to tell us "That evening at the food and film festival changed my life and had inspired me to pursue my passion for all things culinary and musical."
Victor and his best friend went on to start their own food and music blog called VISENYC.
Victor continued: "I am writing you tonight to tell you that since that day my best friend and I have started our very own Food and Music blog. Its called VISENYC.com and our slogan is: We Are That Flavor in Your Ear!
Our slogan comes from one of our all-time favorite Hip-Hop songs by a recording artist named Craig Mack. This song debuted in 1994 and has stuck with me throughout all these years. Who would of ever thought that it would be the inspiration for our slogan or that we would have even started our own blog?
Anyways Perry, I just wanted to thank you for the opportunity of winning those tickets and I also wanted to introduce you to our blog and video series called "Flavor in Your Ear."
Our video series (hashtag: #FlvrInUrEar) introduces our readers to the people who are revolutionizing the food and music scene. Luckily for us, our newest video features a Gentleman that is doing both and then some. He is an entrepreneur and one of the front runners in the resurgence of the Uptown Nightlife scene. His name is Jose Morales and he is the Owner of Apt78 in Washington Heights and the star of our newest video."
VISENYC.com – We Are That Flavor In Your Ear.
Website is here, twitter is here and facebook is here. Check it out and let us know what you think.
In case the above link doesn't work, here is the youtube link to the video: http://www.youtube.com/watch?v=vWDUElOWZvc
So thanks also to NYC Food Film Festival!