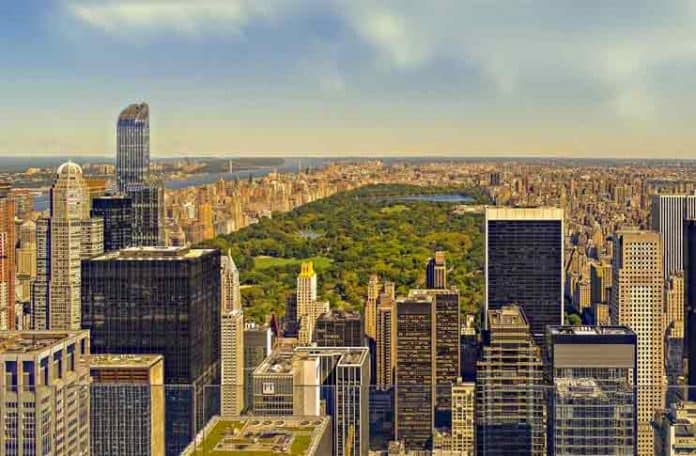 Most of the people in the world today are staying at home to protect themselves from the ongoing COVID-19 pandemic. While the situation seems bleak in the United States lately, this doesn't mean that our outlook for summer should also be dampened. With a little faith and optimism, we should be able to see some improvement in the COVID crisis by summer. So don't throw out your summer bucket list yet, and go over it again to check for activities that can still be pushed through over the coming season. It's still going to be sunny in NYC during the summer, so let's keep our hopes up and come up with some catch-up summer activities like the ones we recommend below.
Catch up on Playing Golf
One of the trademark activities of summer is golfing. It should be nice to feel the summer sun and the summer breeze once again after staying so long in our homes. And what better way to experience all these by bringing your old set of golf clubs or buying affordable golf clubs and hitting the golf course or driving range. If you're worried about the remnants of COVID-19, you can put yourself at ease with this activity because you have the option of playing at a safe distance from other players. You may also want to play the game alone and skip on bringing along a caddie. Nevertheless, to see the green scenery and to be able to walk on the lush verdant grasses under the bright summer sun are things worth experiencing after keeping ourselves isolated from the outside world for a while.
Explore Central Park
Central Park will be a sight for sore eyes, especially for those who frequent the area during regular days. This place is close to the hearts of New Yorkers and tourists alike due to the lush green sceneries and the many activities you can do in the park. Its picturesque lake, wide expanse of green fields for picnics, strolling, biking, and outdoor sports and abundant trees make it a versatile place to visit at any time of the year.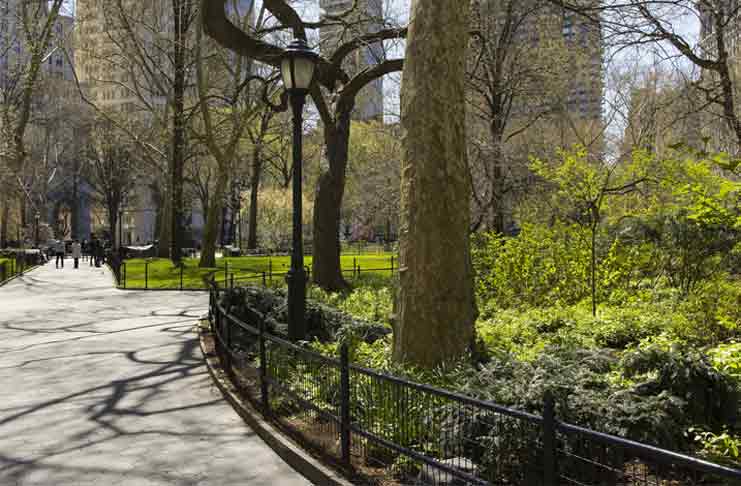 Check Out the Museums
New York has three famous museums you can catch up on checking this summer: the American Museum of Natural History, Museum of Modern Art and Metropolitan Museum of Art. The first one is a great place to visit with the whole family and is loaded with educational facts and information the kids and even the grownups in the family can learn from. Summer is also a great time to visit the American Museum of Natural History because it hosts special programs and rotating exhibitions during this season.
If you are one who prefers contemporary art over classical art, the Museum of Modern Art (MoMA) is a place worth checking out. MoMA has many events lined up for summer, including photography, painting and sculpture exhibits to Automania and Forgotten Filmmakers of the French New Wave among others. 
If you feel like getting a glimpse of actual archeology or simply want to know the arts and treasures around the world, the Metropolitan Museum of Art or simply Met is the place to visit. It hosts an extensive collection of artifacts from around the world, where you get to see a vast array of antique and precious items. Another event to watch out for this year is the 150th anniversary of Met, where they have many exhibits, galleries, presentations, and programs lined up this summer.
Have Fun at Coney Island
The kids must sure be aching to go outside and have some fun by now. What better way to liven up their spirits again than to have fun at the amusement park. Luna Park is sure to be on your list when you visit the site. The kids will be sure to enjoy the famous rides like Endeavor, Air Race and the iconic Cyclone. After the rides, join your kids as they roam around and explore various carnival games. Get them refueled and reenergized with the many food offerings around like pizza from Totonno's Pizzeria, great-tasting hotdogs from Nathan's Famous, sweets from Williams CA, and ice cream and sundaes from Tom's Coney Island to name a few. If you want a treat for your grownup stomach, you can hang out at Ruby's for beer and large servings of breaded jumbo shrimp, corn dogs, and waffles. Coney Island also offers a host of international dishes from their bars and restaurants, like sauerkraut from Feltman's kitchen, tandoori and curry from Bombay Grill House, fettuccine and pasta from Gargiulo's and many more.
Go on a Gastronomic Exploration
One of the things we are sure to miss during this current situation is the different tastes of New York. Yup, the New York cuisine is one the best and most diverse in the world. The best way to explore the gastronomic wonders of NYC is to go for a walk with a reliable tour guide. In order to catch up on your summer activities, waste no time by going on a guided Food on Foot Tour. You'll definitely enjoy the unique and captivating food scene in NYC while also satisfying your food cravings and your quest for new flavors and dishes.
There's still so much to look forward to this summer in the city that never sleeps. With the government's efforts and the cooperation of the people, the COVID-19 situation may hopefully clear up by summer, and you and your family can freely explore NYC again. So hold on to your summer activity bucket list and be on the lookout for positive developments.
And if you're looking for more stuff to do in NYC with your family – read this.