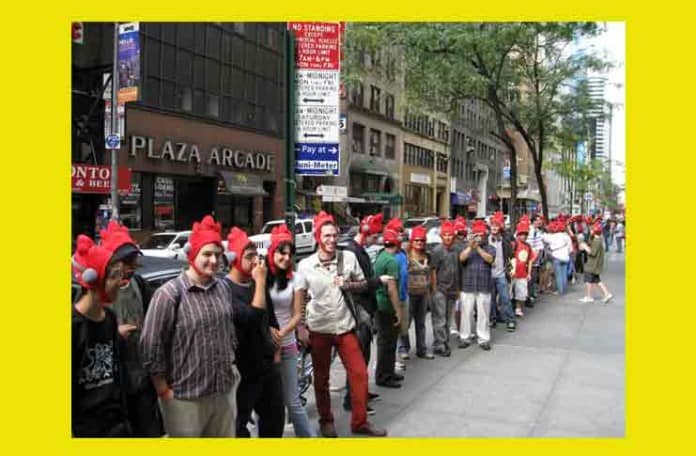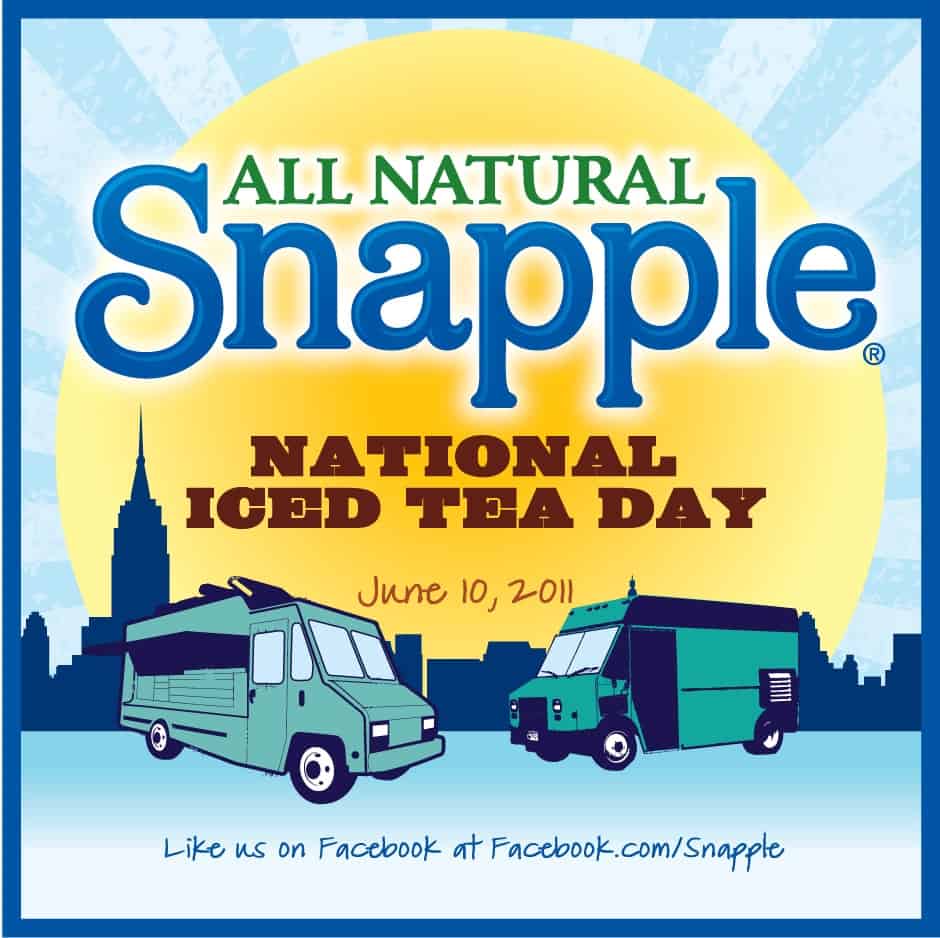 As we told you last week, tomorrow is National Iced Tea Day, and to celebrate, Snapple is teaming up with 5 of the best food trucks in NYC to give away 1,000 free lunches…and even more free Snapple iced tea.
We're talking real lunches, not the sample sizes usually given away in free promotions. This is one of the better free food promotions we've seen.
There have been some changes made to the truck locations since last week, so please click through for the updated locations – and make sure to get there early!  It starts at 11am.
The 5 food trucks who will be giving away free Snapple iced tea and free lunch from 11am until the food runs out are:
BIAN DANG – Midtown East (all main dishes will be available; one per customer)
EDDIE'S PIZZA TRUCK – Hudson & King St. (choose from a regular or pepperoni bar pie; one per customer)
RICKSHAW DUMPLING TRUCK – 45th & 6th Ave. (only this truck; choose one 6-piece dumpling option and one side from a select menu; one combination per customer)
SCHNITZEL & THINGS – 52nd & Lexington Ave. (all main dishes will be available; one per customer)
SOUVLAKI GR – Old Slip & Front St. (choose from the entire menu, up to $10 per customer)
With 1,000 free lunches and 5 trucks, that works out to 200 free lunches from each truck.
Even if you get there too late for a free lunch, you can still get a free bottle of Snapple with the purchase of a meal from any of these trucks.
Can't get a better deal than this from some of the best New York food trucks.