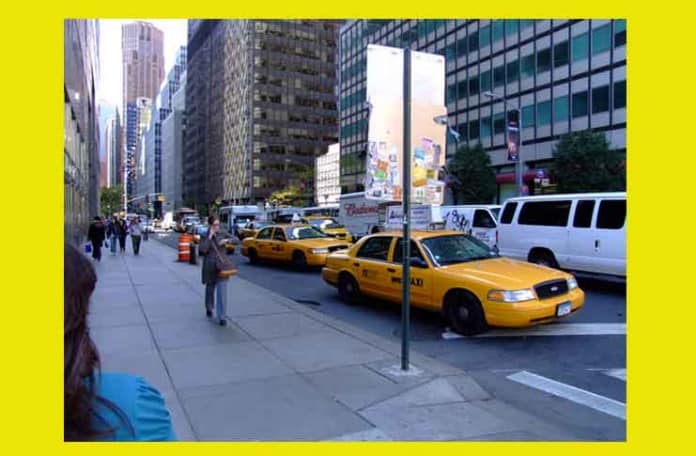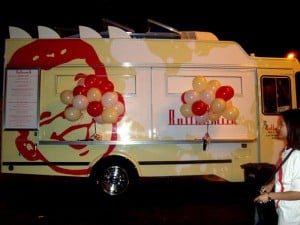 Someone needs to make a sacrifice to the street food gods so we can get a breakfast truck in NY like the Buttermilk Truck.  The L.A. street food pagans must have sacrificed quite a few virgins to get this beauty.  (Where they found virgins in L.A., I have no idea.  Although it might be pretty tough in NY, too)
Check out this menu:
Served with powdered sugar and syrup
3 or 5 per order
Served with butter and syrup
Check for seasonal assorted flavors
Served on housemade buttermilk biscuit with cheese and fried egg Choice of applewood smoked bacon, tocino, or chicken apple sausage
Available with rosemary garlic hash browns
Portuguese sausage, sauteed onions and shoyu scrambled eggs on Hawaiian bread
Fried to golden brown and dusted with powdered sugar and glazed with cinnamon vanilla glaze
3 or 5 per order
Southwest Veggie Omelette
sauteed onions, tomatoes, jalapenos, cilantro topped with jack cheese and served with housemade cornbread
They also have a late night menu Thurs-Sat with most of the above, plus:
Served with butter and syrup
Buttermilk Brick
Hash browns, 2 eggs over easy, buttermilk biscuit and housemade chorizo gravy
COME ON NY!  WE CAN'T LET L.A. GET THE BEST OF US.
LEGAL DISCLAIMER: WE DO NOT ENDORSE THE SACRIFICING OF VIRGINS (JUST IN CASE SOMEONE COULDN'T FIGURE OUT THAT WAS A JOKE).