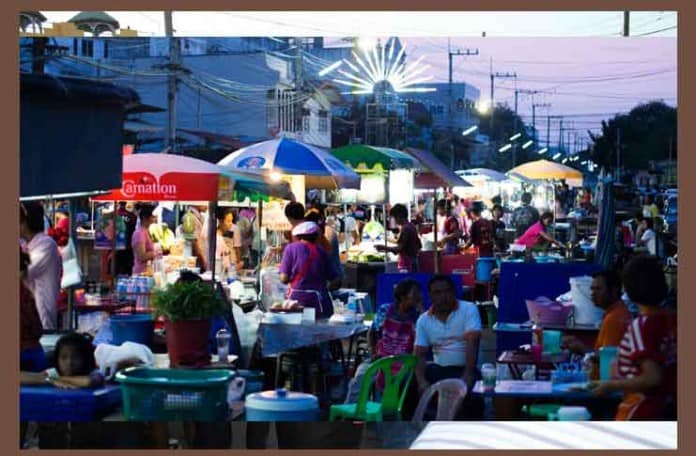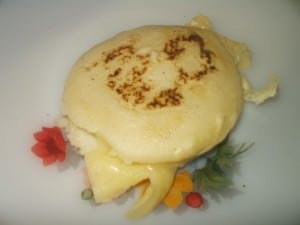 Arepas are a great Venezuelan street food.  While they have become ubiquitous at New York street fairs, that version is a pale imitation of authentic arepas, as anyone can tell you who has sampled the wares of the Arepa Lady, a Vendy Awards finalist in 2004.
In Venezuela, arepas aren't just a street food favorite; they're a staple in home kitchens, too, filled or topped with meats, vegetables and cheese for a snack or a quick meal. "It's sort of like our bread-just like how people here might have toast with butter and jam at home or buy a sandwich in the street," says Maribel Araujo, co-owner of Caracas Arepa Bar in New York City.
At the restaurant's two locations, arepas come with a host of hearty fillings, such as sausage, spicy cheese and peppers. And they all start with the simple recipe below.
2 cups water
1 Tbsp Canola oil, plus extra for browning
1 tsp salt
2 cups white corn flour
In a large mixing bowl, combine water, 1 Tbsp. canola oil and salt. Mix in flour slowly; knead the mixture until it is thoroughly blended. (The dough should roll easily without cracking. If it is sticky, add more flour; if it is too dry, add water.)

Divide dough into six portions. Roll portions into balls, and then press into cakes ½-inch thick and 4 inches across.

Heat oil in a heavy pan or on a griddle. Brown arepas on both sides, about 10 minutes total. Remove arepas to a baking sheet; bake at 400F until cooked through, 10 to 12 minutes.

You can fill the arepas with anything you want, such as chorizo, vegetables, shredded meat, sweet peppers, sliced jalapeños or just about anything else.  Cook your filling of choice together with shredded cheese such as queso fresco or monterey jack until lightly browned.  The melted cheese and filling should hold together well when slipped inside the sliced arepa. [RImag.com]
There are as many different types of arepas as sandwiches, so you are only limited by your imagination.
Let us know how your arepas turned out, and what you filled them with, in the comment section below.