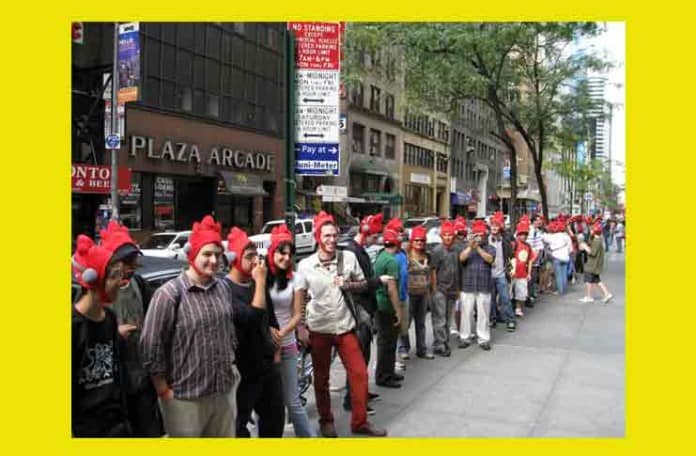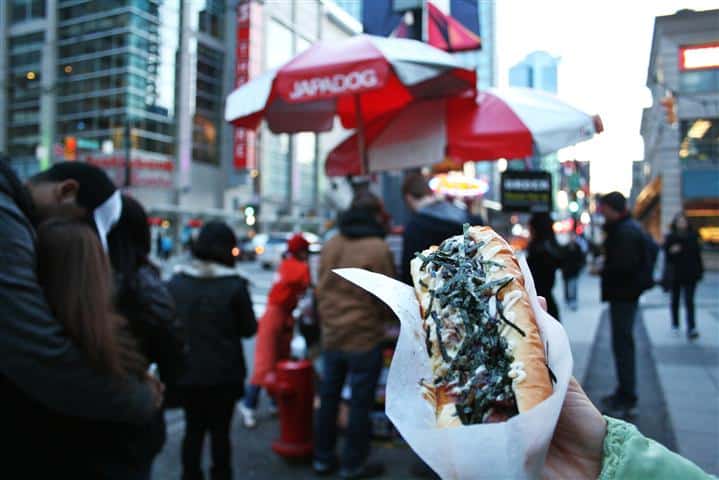 Vancouver is calling on vendors who want to sell nutritional and diverse food on city streets to submit applications before the end of this month.  Those who want to sell hot dogs, packaged ice cream, popcorn, pretzels, soft drinks, chips and candy bars are not encouraged to apply.
"Vancouver is a world-class city, and it's time we had a street food scene that reflects the diversity of the people who live here," Mayor Gregor Robertson says in a release. "Having a wide variety of culturally diverse and health food options on our streets adds to the vibrant and enjoyable nature of our city."
Applicants should indicate their menu offerings and up to three preferred locations.  A lottery draw on July 9 will match qualified vendors to as many as 17 new vending locations. They will be expected to start operations by July 31, the release says.  [Vancouver Sun]
It's always nice when a politician finally "sees the light".  Guess they want to find some competition for Japa Dog and Tandoori Tikka Dog.