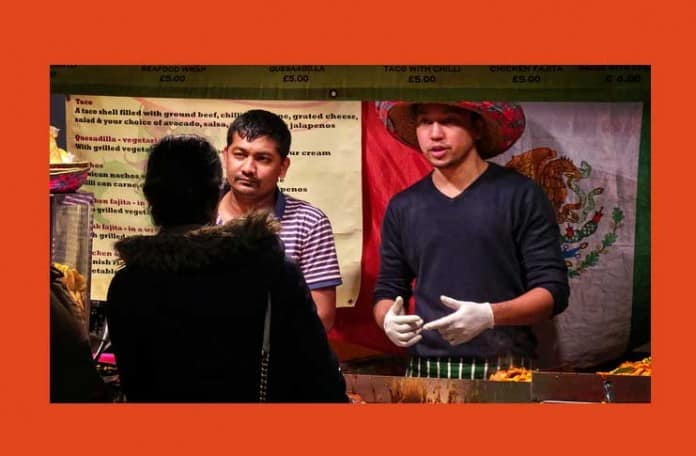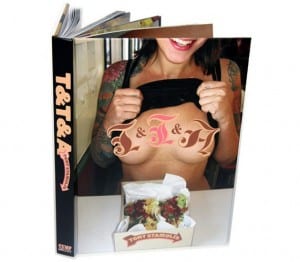 We told you about how tacos are so popular, they are getting paired with all sorts of things, like tattoos, cook-offs, and T&A.
Tony Stamolis, the photographer behind T&T&A (Tacos and T&A), is bringing his concept to life with T&T&A Lunch Parties.  Not sure how 6-9pm qualifies as a lunch party, but I guess if you're up all night and sleep until the afternoon, lunch is probably around 6pm.
I'm not sure where my readers' sensibilities lie, so if this is either appealing or offensive to you, please let us know in the comments section.
Here's the email I received from Tony:
"Please join us at one of the following events…
NYC
Thursday, March 25th, 6-9pm. Open bar 6-7pm
Pussycat Lounge
96 Greenwich St. NYC 10006
Portland, Oregon
Tuesday, March 30th, 6-9pm
Mary's Club
129 SW Broadway, Portland, OR 97205
San Francisco
Thursday, April 1st, 6-9pm
Make-Out Room
3225 22nd St. SF, CA 94110
Fresno
Friday, April 2nd, 6-9pm. Open bar 6-7pm
City Lights
2370 N. Clovis Ave, Fresno, CA 93727
Los Angeles
Saturday, April 3rd, 6-9pm. Open bar 6-7pm
Jumbo's Clown Room
5153 Hollywood Blvd LA, CA 90027
Marfa
Wednesday, April 7th
TBA
Austin
Friday, April 9th, 8-10pm
Domy Books
913 E. Cesar Chavez, Austin, TX 78702
http://www.TandTandA.com

Tony Stamolis
51 MacDougal St. #23
NYC 10012
646.498.4337
http://www.tonystamolis.com