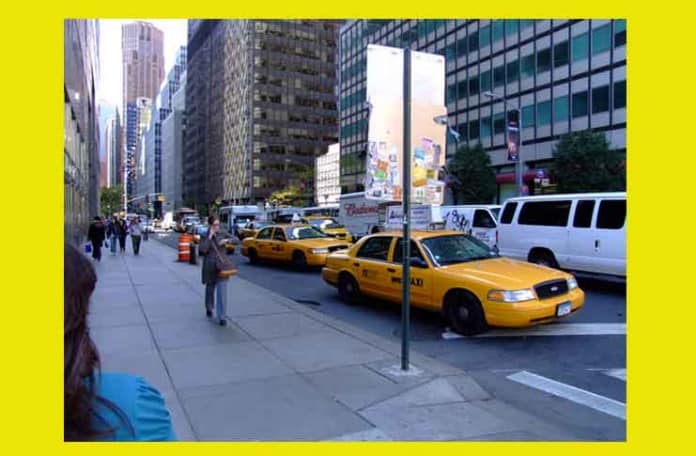 No wonder TV news departments are under fire.  CBS TV had a report yesterday with the following sensational tagline:
CBS 2 Investigation: NYC Food Cart Safety
Street Vendors Are Part Of Heartbeat Of City And The Eats Are Often Unbelievable, But Just How Sanitary Are They?
Then they talk about 2 brothers who ran an Indian food truck business in NJ, and the house they used to cook the food in was disgusting.  When this story broke a couple of months ago, we heard from other food truck vendors in NJ that the food truck in question (cough, Banana Leaf, cough) was terrible, and people were often getting sick after eating from there.  They were pissed off at being lumped in with these bozos.
What this has to do food cart safety in NYC, who knows.  They have a picture of Kwik Meal, but don't say whether they are one of the good carts or bad carts. (Hint: They were a Vendy Award finalist in 2008 and the People's Choice winner in 2007.)  They also spoke with Thiru from the NY Dosa Cart, Samira and Grant from Street Sweets and Joe from the Wafels & Dinges truck, 3 of the best street food vendors in New York.  In fact, we were already planning to go to the NY Dosa Cart tomorrow for lunch, so watch for that review.
They also spoke with their own "Deep Throat", a mysterious man in the shadows, who said many carts are cutting corners with cheap meat to save money.  With at least one food cart, often more, on every corner of NYC, there are bound to be better food carts and worse food carts.  If you have a few minutes to kill, here's the link to the video and the print story, but it's pretty shoddy journalism. [CBS TV]
This is exactly why New York Street Food exists.  To tell you where to find the best street food in New York.  We weed out the street food that does not meet our standards, and only include the best vendors in our listings.  Our motto should be: "We get the runs so you don't have to."