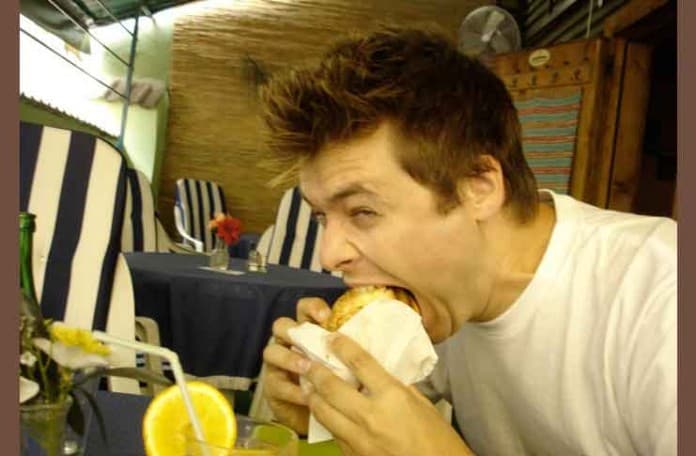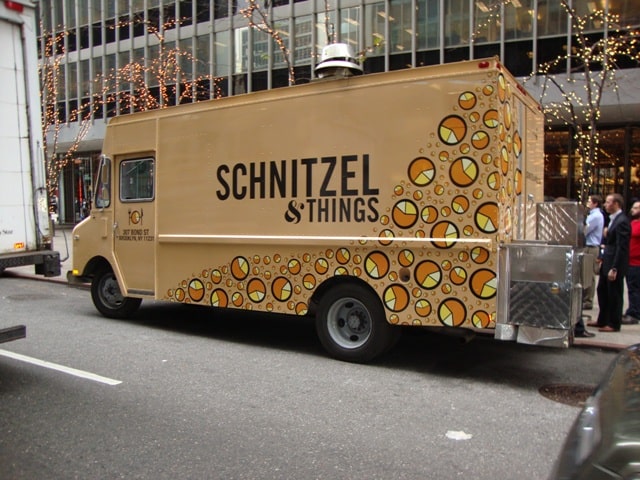 After interviewing Oleg Voss over the weekend for the latest New York Street Food Featured Vendor Profile, I had to have something from the Schnitzel & Things truck for Today's Lunch.  They tweeted they were on 52nd St today between 6th and 7th Aves, and they had veal.
The operative word was had.  I called ahead to place my order around 12:50 so I wouldn't have to wait in the cold (347-772-7341), but they had just run out of veal.  Not a problem, as I've never had the schnitz-burger, and have been wanting to check it out.  I ordered the schnitz-burger with fries and cucumber salad, and asked what condiments they suggested. They recommended the ginger, scallion and garlic relish and ketchup, which sounded pretty good.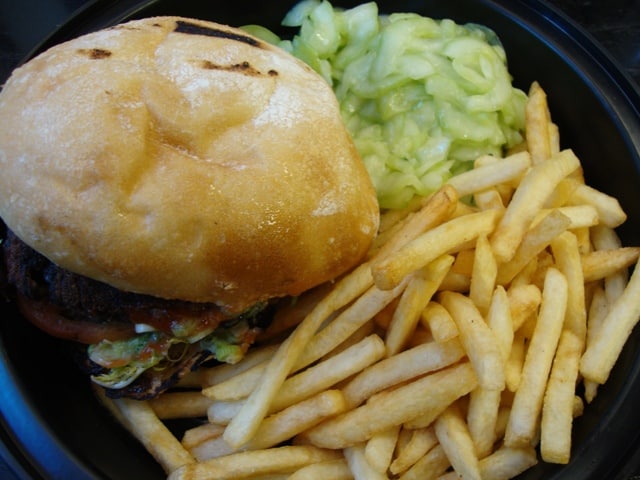 And it was very good.  I've never had a lightly breaded and deep fried burger, and now I see what I've been missing all these years.  It was medium-done and moist, the perfect antidote to a cold winter day.  The ginger, scallion and garlic relish and ketchup were good choices for condiments, with the scallion adding nicely to the mix instead of onion, which can overpower some burgers.  I'm not sure where the roll came from, but it was really good, too.  It held it's own under the burger and condiment onslaught.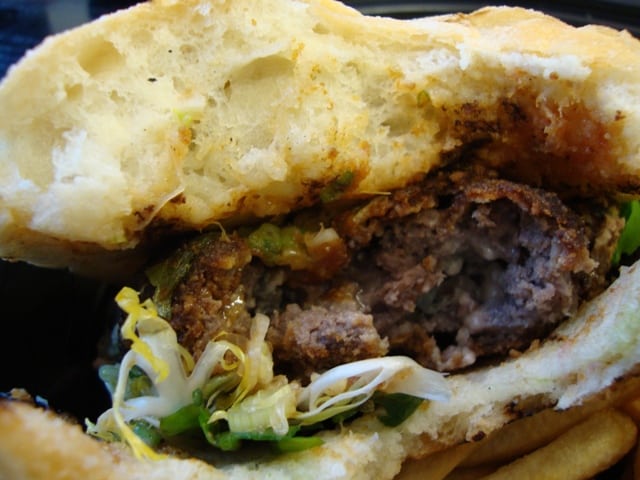 The fries and cucumber salad were good, too.  After eating the schnitz-burger, the cucumber salad at least let me pretend that I was eating healthy.  All-in-all, a great meal for Today's Lunch.  The platter with 2 side dishes is $10 and the schnitz-burger without side dishes is $8.
I'd like to say one more thing about street food vendors.  Although they ran out of veal, the Schnitzel & Things truck was not that busy when I went there today.  Even though it's cold outside, people need to keep going to their favorite street vendors during the winter if you want them to be there during the warmer weather.  This is the slow season for street food vendors, so please keep that in mind when you're thinking about what to get for lunch.  We all need to remember them during the winter so they will be there the rest of the year, too.