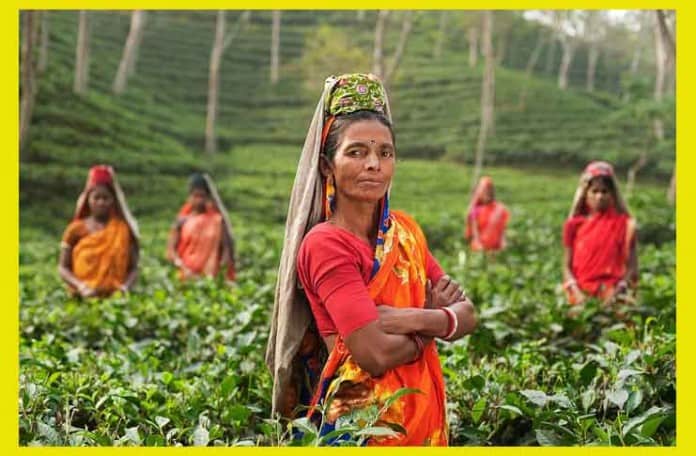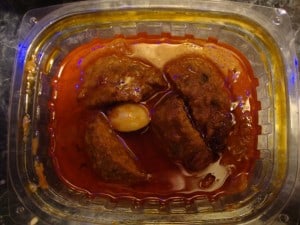 Due to the really bad weather today in NYC, I decided not to venture uptown for the NYC Restaurant Week Soup Truck.  Instead I stayed warm and dry at home and ordered in Today's Lunch from Sangam, a tiny Indian restaurant at 190 Bleecker St, between 6th Ave and MacDougal St in Greenwich Village.  A tiny storefront with seating for less than a dozen people puts them in our Honorary Street Food category.
The first thing on the menu, the Daily Special of Nargisi Kofta Curry, really caught my eye.  They describe it as follows: "This exotic offering is prepared from the family recipe that uses the very low cholesterol and highly nutritious quail eggs encased in seasoned and marinated ground chicken."
I don't usually spend $13.50 for lunch, but the crappy weather, the fact that it comes with either rice or naan, and there are hard-boiled eggs in the middle, made me take the plunge, and I ordered it with the naan.  When I called and ordered, the man on the phone said in a somewhat sheepish voice "I shouldn't say this, but I just had one [nargisi kofta curry], and it was heavenly".  He sounded very sincere, almost apologetic, and I was sold.
When it arrived, there were 2 large kofta balls, each split in half with the hard-boiled quail's egg in the middle.  It reminded me a little of my mother's meat loaf.  She used to put a hard-boiled egg in the middle, and it was my favorite part, but this was 100 times better.  There was more oil than I like on top, but a napkin removed the excess oil fairly easily.
As with most Indian food, the meat was nicely spiced with herbs, fragrant and very tasty, but be forewarned, the sauce was SPICY.  I like spicy food, but this was on the upper end of what I like in terms of spiciness.  The quail eggs inside the kofta were pretty good, too.  I'm used to regular hen's eggs, which are larger, but these were good, if a little small for my taste.  Inside the meat, they tasted like any oterh hard-boiled egg. The naan was very good, not too chewy.  I folded pieces of the naan around pieces of the kofta, and it went very well together.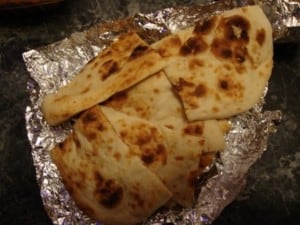 This was a good choice for Today's Lunch, if you're in the mood to splurge a little.  I certainly can't do this every day, but right now, I'm a happy camper.