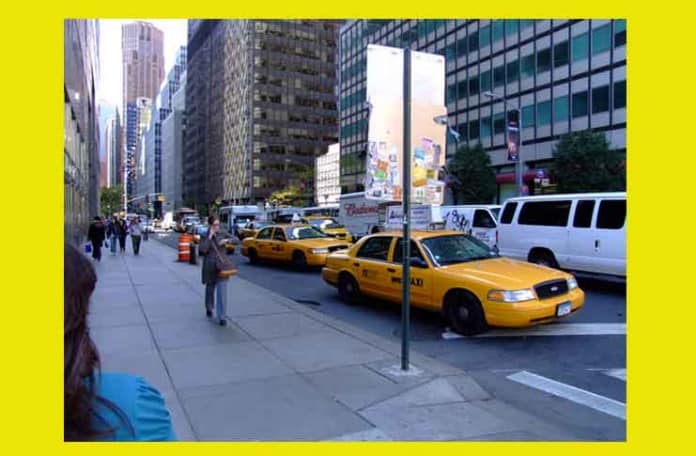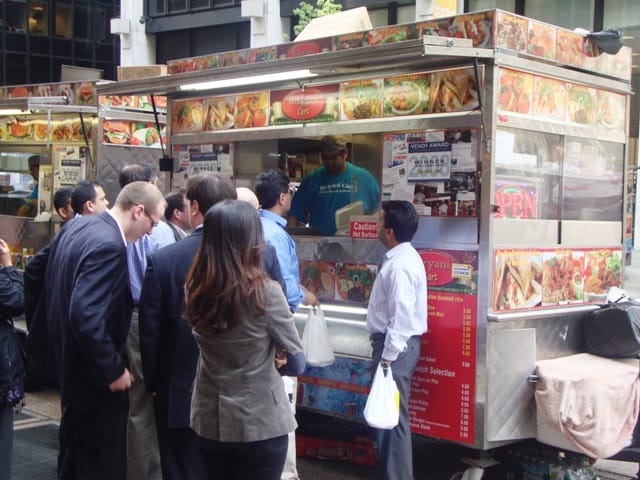 One of the best street food vendors in New York, and one of my regular lunch stops, is Biryani Cart on the SW corner of 46th St & 6th Ave.
Biryani Cart won the People's Choice Vendy Award in both 2008 & 2009, and Meru, the owner and chef, has been a fixture on the New York Street Food scene for many years.  Meru is constantly adjusting and improving the menu, and Biryani Cart has one of the most loyal followings around.
Today's Lunch is a kebab combo ($6) from Biryani Cart, which includes one chicken tikka kebab and one chapli kebab.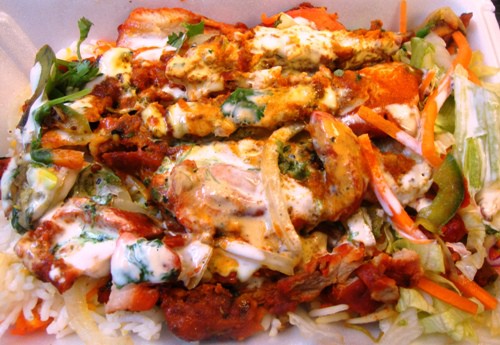 The picture above may look a little messy, but it was delicious!  This dish included chicken tikka and chapli over aromatic basmati rice with julienne carrots, sweet green bell peppers, onions and fresh cilantro.  On top of everything they put white and hot sauces.
The chicken tikka was very tender and quite tasty, and the chapli was even more interesting.  Chapli is a minced meat patty that Meru chops up into long strips and puts over the rice.  It isn't always spicy, but the one from Biryani Cart is.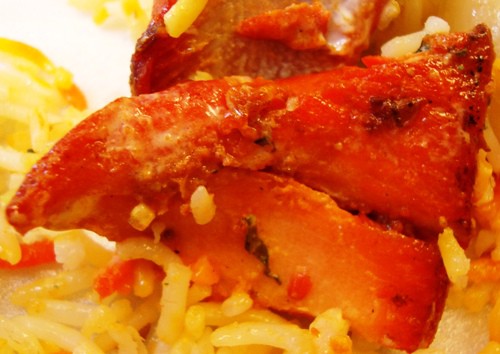 With the white and hot sauces on top of the meat and veggies, this was a pretty spicy lunch – which is one of the things I loved about it!  Indian food is also so fragrant.
I'm not an Indian food expert by any means, but the herbs and spices in Indian food are always so interesting.  This is especially true of the food from Biryani Cart, which we highly recommend.  That's why Biryani Cart will be included on the New York Street Food Walking Tour this summer.