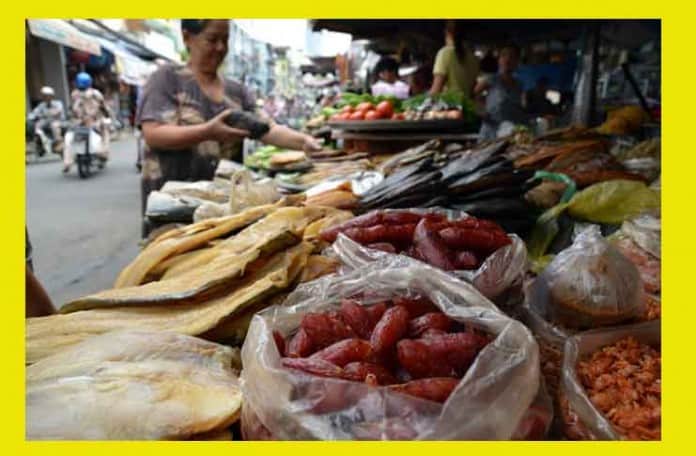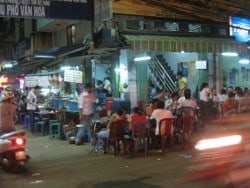 Gadling writer Jeremy Kressmann files a report from Saigon, where he marvels at how many things are done out on the sidewalk, and how this leads to "an environment where a meal is something to be shared, discussed and displayed: eaten in the open at communal tables".
He continues: "Daily life in Saigon doesn't happen at home. It's best experienced out on the street. The neat line that divides public and private life in the West is blurred in Vietnam, a fact that is frequently on display here. Everything from shopping at food markets, to locksmiths carving keys, to barbers cutting hair happens on the pavement, open to view.
To get a taste of this communal atmosphere, I make my way towards Saigon's District 3 to a Quan Nhau restaurant – open-air Vietnamese beer halls where locals gather each evening to trade gossip, drink beer and enjoy plenty of tasty treats. I sit down at a shared table at Lucky Quan, kick back a glass of Bia Hoi and some grilled mussels with garlic and within minutes I'm trading stories with the Saigon locals sitting next to me. In Saigon, food is clearly a conversation starter." [Gadling]
The article also has some great food photos, like the ones below, only larger.  Check them out here – just make sure you're not hungry when you click in.