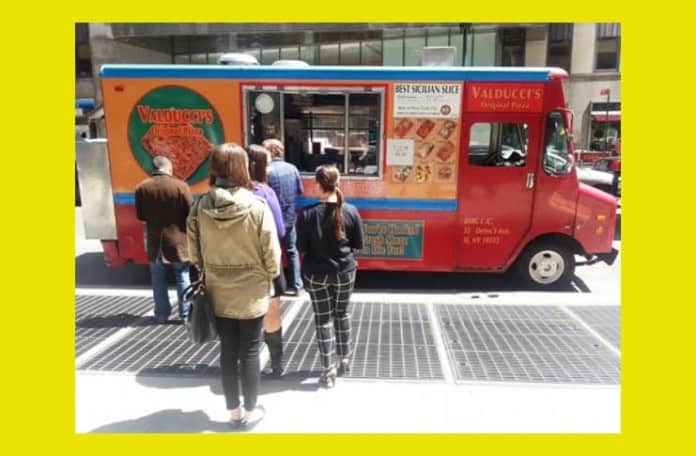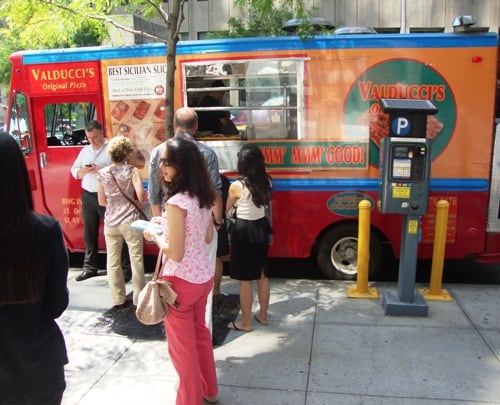 Pizza is one of the quintessential NYC street foods. We can't tell you how many times we've folded a slice in half and walked down the street eating it. Must be in the thousands.
Spaghetti and meatballs on the other hand is not quite so mobile. Yesterday Valducci's was fairly close to our office, and it was easy enough to bring this dish back to our desk.
In addition to many kinds of pizza and spaghetti & meatballs for $9, Valducci's recently added a meatball sandwich to their menu for $7.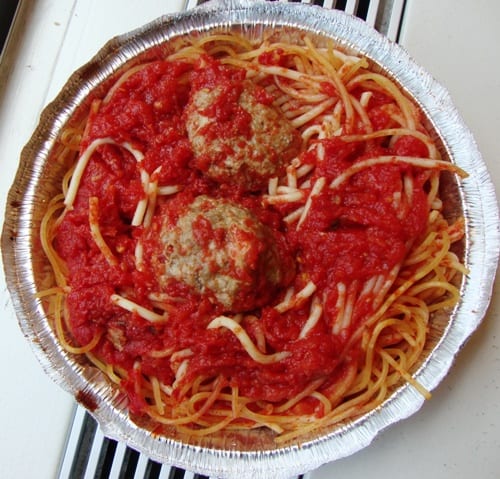 After receiving our order, we asked for some grated parmesan cheese to sprinkle on top. "Sorry, we don't have any" was the response. Really? An Italian pizza and pasta truck without grated parmesan.
Getting back to our office, there were two fairly large meatballs on the container, spaghetti, and a generous serving of tomato sauce.
We expected more than 2 meatballs with our spaghetti for $9, since it's usually one of the least expensive dishes in Italian restaurants.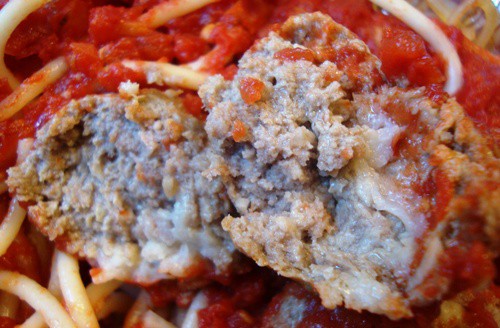 The meatballs were decent, but not heavily seasoned. They could have used a little more salt, or a smidgen of Italian bread crumbs.
The sauce was more tomatoey and not as sweet as the sauce on Valducci's pizza, which was fine. Sweet tomato sauce is better on Sicilian-style pizza than spaghetti & meatballs.
Some grated parmesan would have been nice with the tomato sauce (hint, hint).
We prefer our pasta al dente. The spaghetti was soft, not al dente, but not mushy either.
All in all, we have to say go with Valducci's pizza instead of the spaghetti and meatballs. Maybe the meatball sandwich would have been better, but the spaghetti and meatballs was a disappointment.
Valducci's can be found on twitter here or on 0ur Mobile Munchies twitter feed.
In addition to Valducci's pizza, they also make tasty zeppoles. Those are highly recommended.