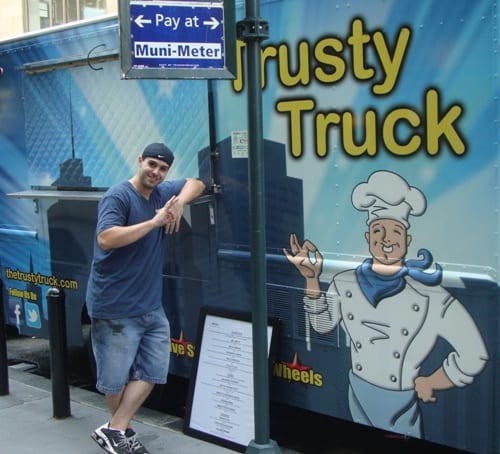 We don't usually highlight our reader's comments, but this one made us laugh out loud.
In response to our post about the Trusty Truck (now called Trusty Burgers & Bites), Yasuri writes:
"I love their food, especially the mac and cheese bites … but I go there to stare at Giovanni. Jesus Christ Superstar on the cross is that man HOT!! HOT!! HOT!! I'll buy whatever he's selling …"
There are many things we've done over the years, but being a matchmaker was never one of them. Oh well, here goes.
Your move Gio.