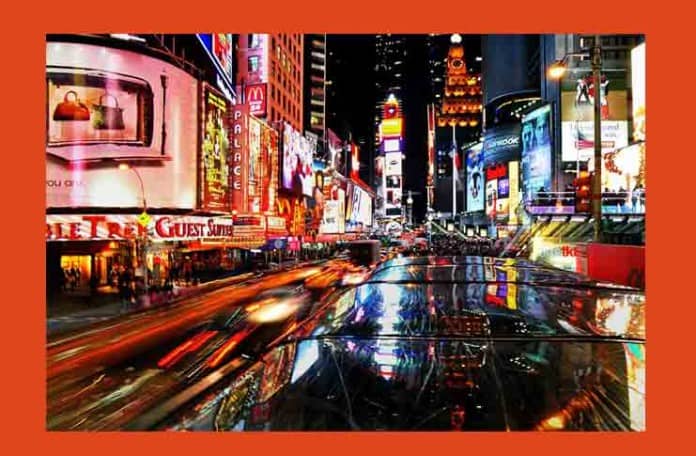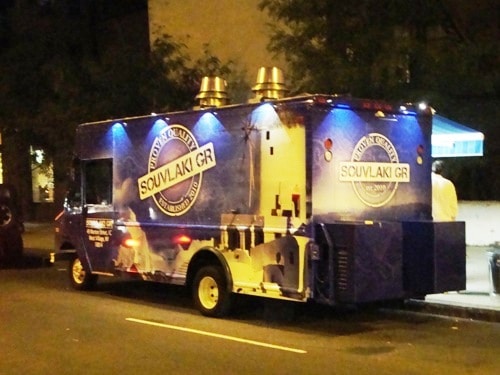 In the first big street food news item of 2011, we received word from Abby, Pavlos and Kosta of Souvlaki GR that they will be opening a brick-and-mortar establishment in early 2011.
The 2010 Vendy Award Winner for Rookie of the Year will be opening a flagship location on New York's Lower East Side with the intention of bringing the ambiance of old-town Mykonos to downtown New York in the most authentic manner possible.
The restaurant will be an inexpensive, comfortable place to hang out and enjoy the quintessential street food of Greece – simple, tasty, grilled souvlaki.
The menu will be slightly expanded from the truck's menu of award-winning pork & chicken souvlaki, beefteki and Greek fries with the addition of a few salads, sweets and Greek coffee.
As of today, a lease has been signed, but the LES address has not been divulged.  Abby told me they expect to spend most of January on construction, with the Souvlaki GR truck temporarily off the road.  As construction progresses to the point where they are waiting for inspections and permits, the truck will be on the street as much as possible.
They are hoping for a March 1st opening for the restaurant, with the truck back on the road by mid-January.  The idea is to have the Souvlaki GR restaurant and truck open simultaneously in the future.
We're really looking forward to this one!  There's every reason to believe the Souvlaki GR restaurant will be as good as the restaurant opened by Calexico Carne Asada, which won a Time Out Readers Choice award in 2010.
Click here for the Souvlaki GR press release, here for their website, and here to follow them on Twitter.