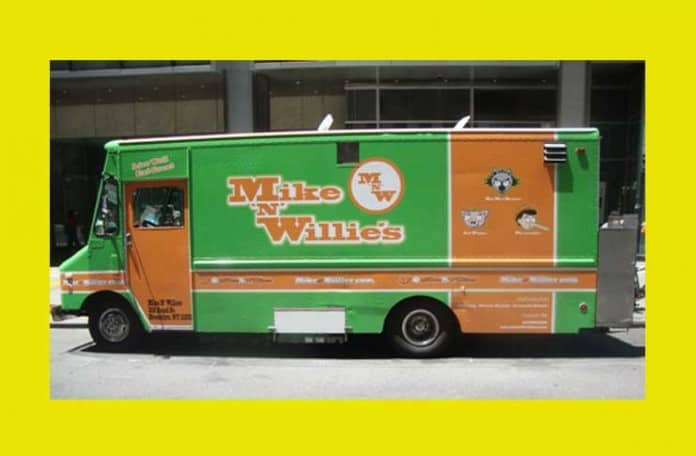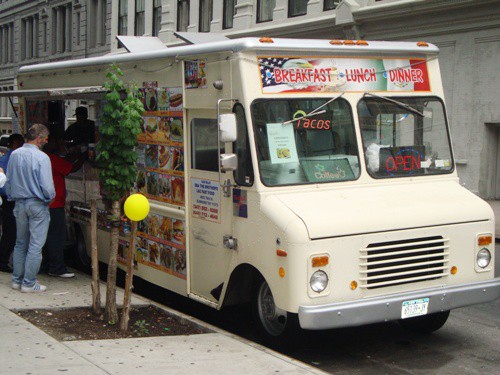 Very busy on this beautiful day, but you can still get great New york Street Food from the vendors on the right and the trucks below.
As always, check the Mobile Munchies twitter feed before heading out for the latest info.
BistroTruck Day1 was great & today we take 500 complimentary turkey burger to Union Square west & 15St next 2 Coffee Shop. How does Flatiron turkey burger sound to u? Juicy turkey burger topped with mushroom, herbs/spices, cheddar & avocado. Yummy!!!
schnitznthings LUNCH TIME:) truck is on Park b/w 26th & 27th sts from 11:30-2. Store is open from 11:00-9:00. get chur schnitz on!! weather is rockin 2day
Mexicue 18th and park at 1145am today! How's that for a witty tweet?
UncleGussys It's just one of those fantastic days. Honestly this is it, great weather #souvlaki and #gyro Baby So ready 🙂
KimchiTruck Good morning! Lunch in Midtown 47th & Lex. 11:30-3pm. Dinner at Astor place 4-7pm.
cakeandshake Have you ever seen a TOAD IN A HOLE? It's our savory cake !! Buttermilk biscuit Cake with Beef Sausage in the Middle
EddiesPizzaNY Truck is on 46th btwn 5/6 w eggplant ricotta. Cart is at highline on 30th/10th
SweeteryNYC Surprise Hudson/King St. u r the lucky recipiant of The official Visa Sweetery trk today. Use ur Visa card & get a whoopie pie on Visa.