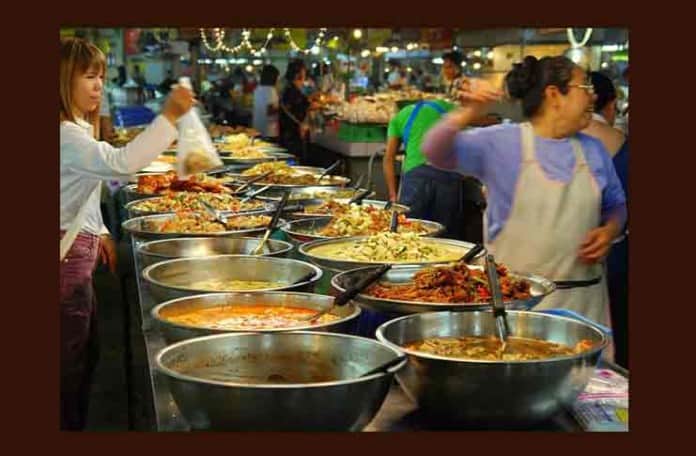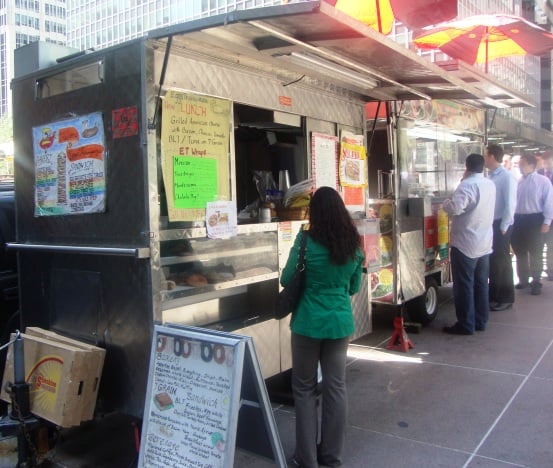 Yesterday I stopped by the Eggstravaganza cart on Park Ave & 52nd St to congratulate Arturo on his Vendy Award nomination.  I remember how happy he was last year when his friend Rosa from El Rey del Sabor was nominated for a Vendy Award, and I know how much this meant to him.
Since I have been to two Vendy Awards events in 2009 and 2010, Arturo asked me a few questions about how certain things worked, and asked my advice on a couple of things.  It felt a little stange giving a Vendy Award Finalist advice, but I guess at this point, I have more Vendy experience than he does.
At Eggstravaganza, Arturo started out making great breakfasts before expanding into lunches.  Yesterday I had a Mexican Wrap ($5), which is in the same family as a breakfast burrito.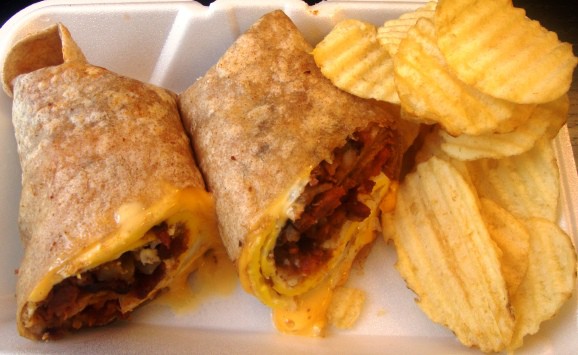 Arturo fries up two eggs on the grill, adds home fries, chorizo, onions and cheese, and wraps it up in a large tortilla.  He will also put in hot sauce if you ask for it, which I always do.
Every once in a while, I enjoy eggs for lunch or dinner.  A Mexican omelet in a wrap is a great lunch, with all the ingredients for a hearty, tasty meal.
What I didn't realize until today was the chorizo at Eggstravaganza is homemade.  Arturo told me his father is a butcher who makes the chorizo served at his cart.  Nothing like homemade chorizo to spice up a Mexican Wrap.  His father will also be at the Vendy Awards tomorrow giving him a hand, as his sister does every day at the Eggstravaganza cart.
Best of luck to Arturo and the Eggstravaganza family at the Vendy Awards tomorrow.  We'll see you there.