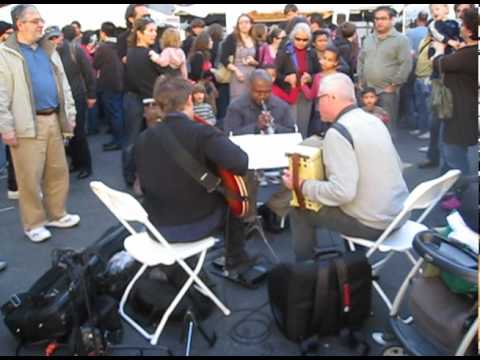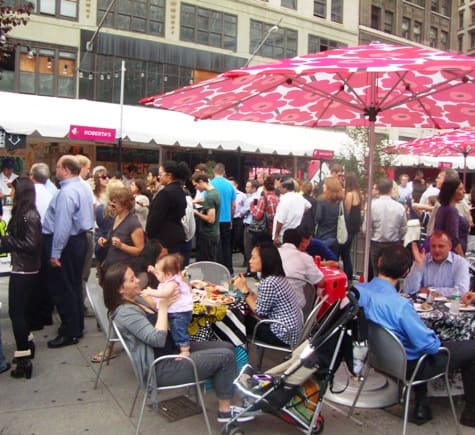 One of our favorite food events, Madison Square Eats, returns to Worth Square on May 4th…and it runs a full month, until June 2nd.
We've had some great lunches there from vendors we otherwise couldn't get to during the day.  Madison Square Eats was also the first place we tried a delicious Milk Truck grilled cheese sandwich, right before they had the truck.
We also hear La Sonrisas empanadas will be there.  You may have seen them on our Mobile Munchies twitter feed, as they have a food truck in Jersey City, be we haven't had a chance to try them yet.
We don't know the full vendor list yet, but here are some of the names that have been mentioned:
Roberta's Pizza,
Asiadog,
Momofuku Milk Bar,
La Sonrisas
ilili,
Sigmund Pretzelshop,
Bar Suzette,
Calexico,
Nunu Chocolates
Birch Coffee