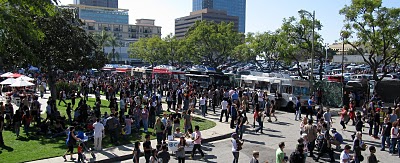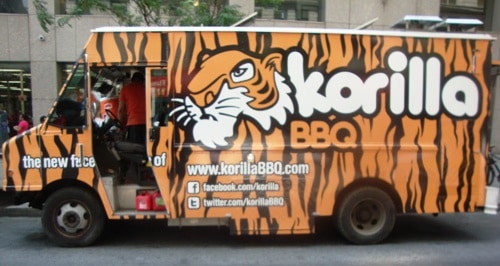 In a shocking development, Korilla BBQ was disqualified in last night's episode of The Great Food Truck Race for trying to cheat.
The 4 remaining food trucks were in Memphis, and the host, Tyler Florence, hit the trucks with this week's speed bump – they had to sell vegetarian food in Memphis, a huge bbq town.
Selling tofu tacos and quesadillas just isn't the same as pork or beef tacos, especially in Memphis, and Korilla was behind the whole weekend.  So how did they try to overcome such difficulties?
By putting their own money into the till ($2,700) to try to move up in the standings.  When their receipts did not match their cash, Korilla BBQ was caught trying to cheat.
Korilla must really be kicking themselves right about now.  Without the extra money in the till, they still would have been in 3rd place and advanced to the next round.  If they followed the rules, they would still be in the race.
Some weeks they made really good judgement calls, but this week they made a terrible decision, and it cost them dearly.
Now it's down to Hodge Podge, Lime Truck and Roxy's Grilled Cheese as the last 3 contenders.  Good luck to all the remaining food trucks.