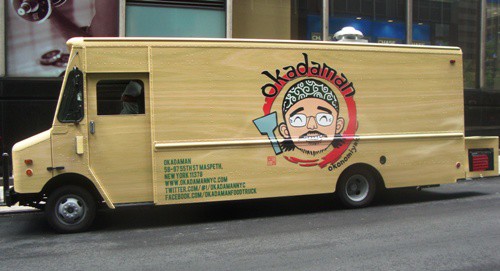 We've been singing the praises of Okadaman ever since the Sneak Peek we had a few weeks ago. If you've been wanting to try Okadaman but haven't had a chance yet, this is the perfect day.
Today is Chef Okadaman's birthday! All you have to do is mention it to the staff at the truck, and get one order for FREE! That's all you need to do to join the celebration.
You can find Okadaman on Twitter here or on our Mobile Munchies Twitter feed, but they are at 48th and Park for breakfast and lunch from pa-3p.
Happy Birthday Chef Okadaman! Thank you for bringing such great cuisine to the New York streets.