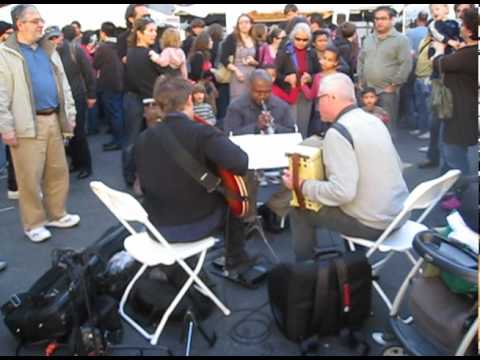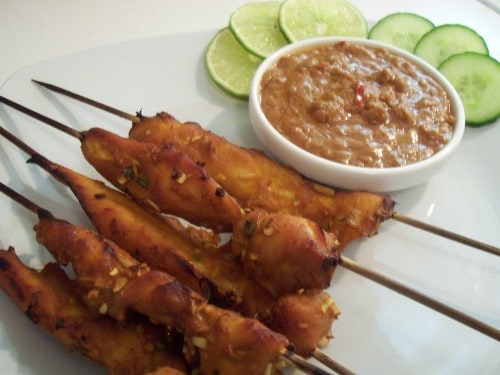 For Friday's Recipe this week, we're going to keep things easy, both in terms of ingredients and cooking.  This Easy Chicken Satay does not need skewers or a grill, and uses ingredients commonly found in American households.
For The Sauce:
1 cup crunchy peanut butter
8 tbsp sesame oil
4 tbsp soy sauce
4 tbsp honey
4 tsp milk
For The Satay:
4 cooked chicken breasts (grilled if you like)
8 tbsp soy sauce
8 tbsp honey
4 tsp sesame seeds
1. Mix the sauce ingredients in a microwaveable bowl. Microwave until thoroughly heated, about 30-45 seconds (be careful not to overcook), then mix until smooth.
2. Cut the chicken into 1-inch thick strips. Mix soy sauce and honey in small bowl. Coat chicken with mixture, discarding any excess. Microwave for 30 seconds. Sprinkle with sesame seeds and serve with sauce.
Serves 4
Can't get much easier than this. Enjoy!