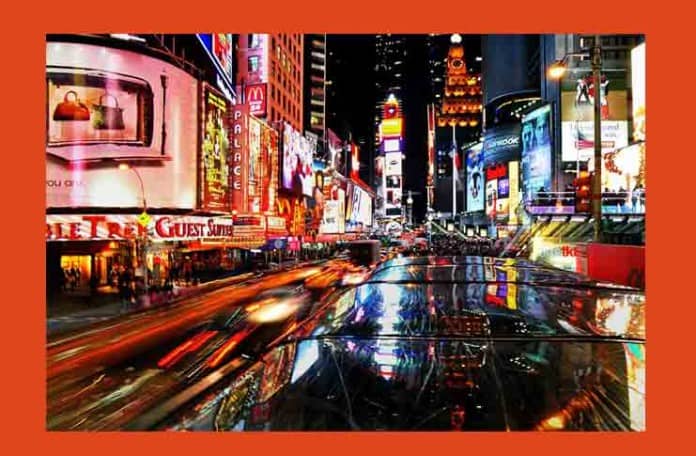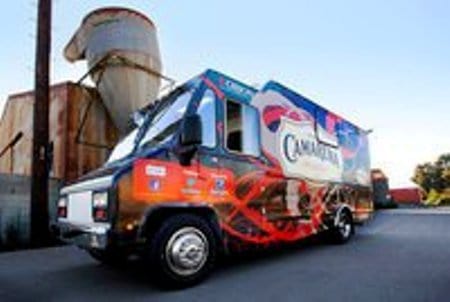 We received a late Friday afternoon email that should be of interest to you – that is if you like free Mexican food infused with 100% blue agave tequila!
The Camarena Taco Truck will be hitting NYC tonight, and it will be around through May 30th serving tacos and free Mexican food infused with Camarena's Reposado and Silver tequilas.
The Camarena Tequila-infused menu items were created by Chef Jesse R. Vega of Sueños Restaurant, who is a NYC native originally from Queens.
Click through for the menu and this week's schedule, which was supposed to start tonight at Yankee Stadium, but was cancelled due to the weather.
Featured stops on this week's schedule:
(all dates and times are tentative based upon weather & parking. Always check @camarenatequila on Twitter for the most up to date info!)
Friday 5/20 —
9:30 – 11:30PM One Step Beyond at the Natural History Museum
Columbus Ave. & 79th St.
Saturday 5/21 —
12:00 – 4:00PM Taste of Tribeca Food Festival @ Hudson & Duane
Sunday 5/22 —
1:00 – 3:00PM Times Square near Schoenfeld Theatre, 236 West 45th Street
4:00 – 6:00PM Union Sq by Univ Pl & 14th St.
Thursday 5/26 —
7:00 – 9:00PM 3rd Ward Members Event 195 Morgan Ave, BK
Sunday 5/29 —
9:00AM – 6:00PM (TBD) Brewer's PicNYC Governor's Island
Monday 5/30 —
9:00AM – 6:00PM (TBD) Brewer's PicNYC Governor's Island
Other locations will be added to this schedule.
Want to get your hands on these tasty tacos? There are three ways:
1. "Like" them on Facebook and keep an eye on our Virtual Taco Truck
2. Follow them on Twitter (@CamarenaTequila) and look for the hashtag #CamarenaNYC
3. Friend them on Foursquare (Foursquare.com/CamarenaTequila) for the latest location.  (Insider tip: When you visit the truck, check-in on Foursquare for a special surprise!)
Below is the Camarena Taco Truck menu, which looks delicious!