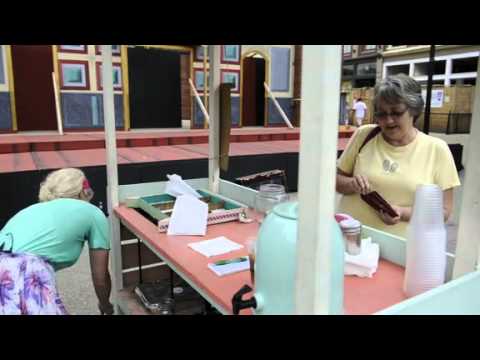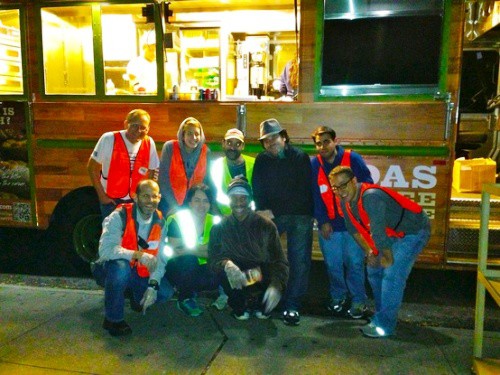 With no power below 23rd St, a bunch of food trucks have been in the Union Square, Flatiron and other powerless areas. Yes, the people below 23rd St are being called the powerless.
At first, we weren't too happy with that name, but a) we can't do anything about it and b) we are one of them, so we might as well embrace it.
Not only have vendors been serving food, in some case they are donating it.  A few food trucks are charging cell phones too.
Nuchas is offering free coffee to all First Responders today. Last night, Nuchas fed 400 people at the shelter located at Baruch College. Big ups to Nuchas Empanadas!
Big D's Grub Truck is donating ALL money in the tip jar to the people who need it. Big D's will also be donating their services, truck and fuel later tonight. Last night, Big D's charged cell phones too, and Nuchas and Gorilla Cheese are doing the same today.
From what we can tell, the food trucks serving the powerless today are Gorilla Cheese, Luke's Lobster, Nuchas, Eddie's Pizza, Phil's Steaks, Sweetery, Rickshaw Truck and Wafels & Dinges. Excuse us if we missed anyone.