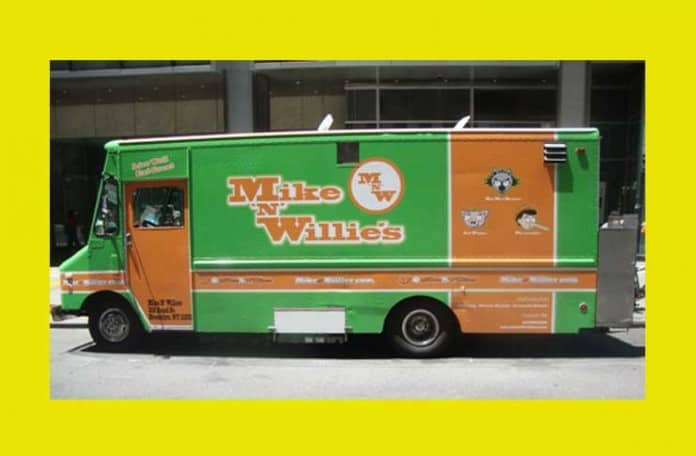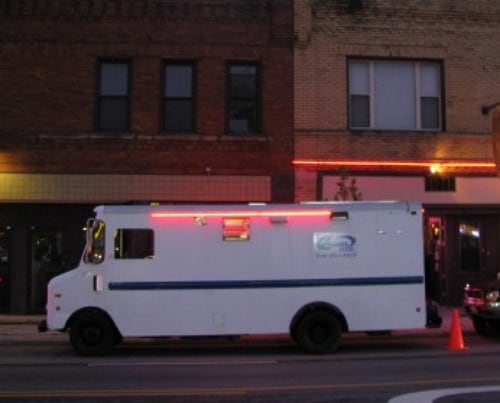 Serious Eats had a street food profile of the Fusion Cafe in Columbus, OH.  Their food looks delicious, like the jerk chicken legs with fusion slaw and blackberry dipping sauce shown below. [Serious Eats]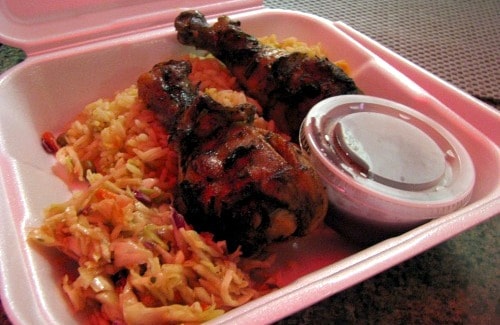 What you might not know is there are a bunch of other great street food options around Columbus.  Click through to see what other fascinating street food is in the area, such as Japanese-style crepes!
The Columbus Dispatch had a rundown recently, so let's get to work.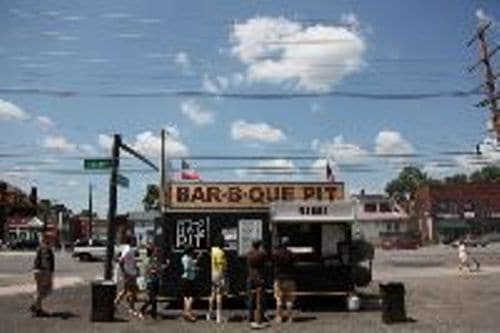 There's Ray Ray's Hog Pit, a barbecue stand in the Clintonville neighborhood which has no website and no tables, but you can smell their brisket for blocks.  The owner of Ray Ray's, James Anderson, operated a North Side restaurant for several years.
Viewed as a less-risky investment for newcomers — or an easy supplement to those with an existing eatery — area food-truck vendors cited startup costs ranging from $5,000 to $25,000, a fraction of the average cost to launch a brick-and-mortar bistro.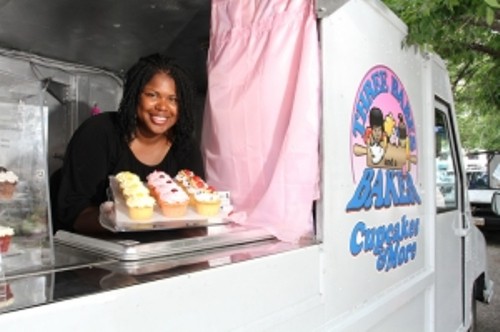 The notion of a more-manageable investment appealed to Carla Saunders, a former bakery owner who in June opened Three Babes and a Baker, a gyro truck she bought for $15,000 that has since been outfitted to bake and store cupcakes.  Carla sells varieties of cupcakes ranging from banana split to German chocolate on weekdays from a downtown parking lot at N. High and Gay streets.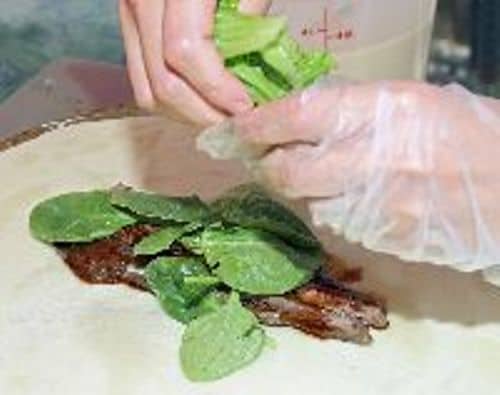 Kenny Kim and his wife, Misako Ohba, didn't want to start a restaurant.  They opted instead, on July4, to launch the Foodie Cart, a pushcart peddling thin, Japaese-style crepes that Ohba perfected at a Tokyo pastry school.  Kim, who has worked in the kitchens of Mitchell's Steakhouse and Dragonfly Neo-V, thinks the couple can turn a fast profit by cutting out rent, utilities and employee costs that restaurants must artfully balance to prosper.
Others view mobility as a viable brand extension.  The nocturnal breakfast kitchen Eggfast this month opened an evening truck in a Harrison West parking lot at Pennsylvania and W. 3rd Avenues.  With a limited menu of hash-brown casserole plus breakfast burritos and tacos, the truck  was inspired by time manager Beau Foshee spent living in the vibrant food-truck city of Austin, Texas.
Later this summer, an Indian-made Bajaj-brand scooter truck owned by Jeni's Ice Creams will begin making the rounds, selling ice-cream sandwiches and mini containers on the go, sales director Ryan Morgan said.  The Columbus company will promote the vehicle's whereabouts via Twitter and the location-based social-networking website Foursquare.
The Cincinnati City Council in June also passed legislation designating three city-owned downtown spots as open territory for 20 mobile vendors, allowing them to operate until 3:30a.m. for an annual fee. [Columbus Dispatch]
Looks like you don't have to be a huge city to support a vibrant street food scene.  All you need are some talented chefs, and a local government that understands.