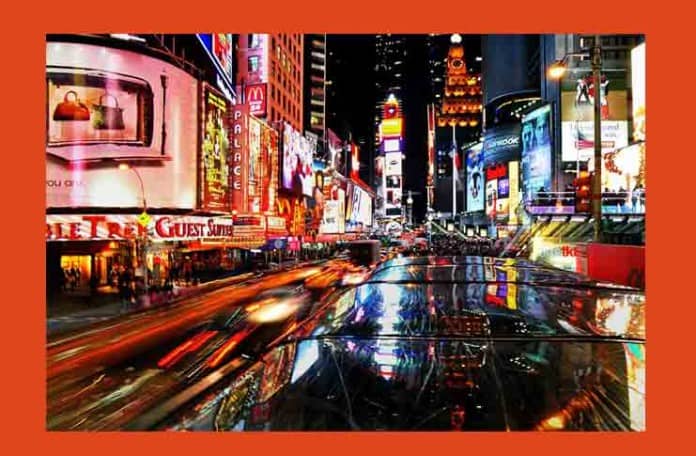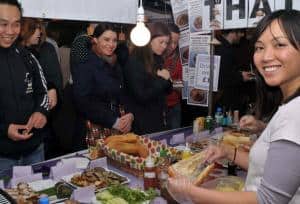 Looks like banh mi, one of NYSF's favorite street foods, is catching on in London.  According to Tim Walker in The Independent, "Like a lot of street trends, this one has been appropriated from the developing world, popularised by urbane New Yorkers, and is now finally reaching our shores."
I've never been called an "urbane New Yorker" before, but I've certainly been called worse.
"For some time, the only place in London to serve this delicious south-east Asian snack was the Loong Kee Café on Kingsland Road in Shoreditch. But in the past few months a number of the capital's establishments have added it to their menus: Viet Baguette in Fitzrovia; Banzi in Surrey Quays; Café Bay in Denmark Hill; and the Banhmi11 and Baguette+More stalls in Broadway Market and Greenwich respectively."
I generally get to London around once a year, and have stayed on the edge of Shoreditch, so now I have a new place to try.
Here's a little banh mi history from Mylo of the Mon Me stall in Brick Lane: "Bánh mì has its origins in the French occupation of Indochina from the mid-19th to the mid-20th century.  Like all countries in that part of the world, Vietnam's staple dish is rice. But when the country was colonised by the French, it was introduced to bread and pâté. Vietnamese culture revolves around food, so they took that palate and added Vietnamese elements to it: pickles were common because it's a poor country and uses a lot of food preservation processes; the Vietnamese also eat a lot of pork, which is the filling for the original bánh mì." [The Independent]
Now that banh mi is put in it's proper historical context, I STILL LOVE IT!.