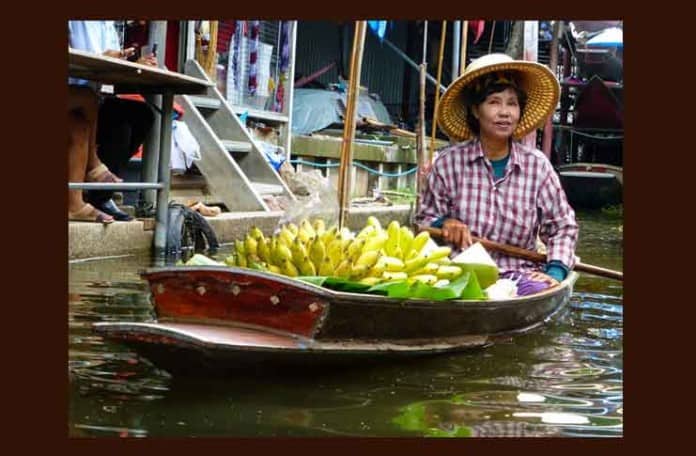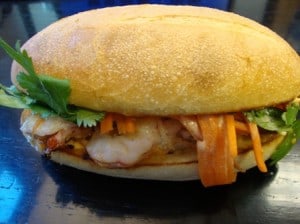 After my earlier post today about banh mi starting to get popular in London, I had to go back to Num Pang for Today's Lunch, even though I had it not once, but twice last week.  This is turning into a serious addiction (which I have no desire to cure).
I hadn't tried their coconut shrimp sandwich yet, so that was the choice today.  My first bite had a strong taste of fresh cilantro, but subsequent bites were more balanced, with the succulent coconut shrimp, carrot, cucumber, cilantro and their spicy mayo.  I'm not a huge coconut fan, but IMHO, this was a perfect sandwich.
Another wonderful lunch from Num Pang.  It's not the cheapest lunch around, at $8.20 after tax, but certainly one of the best.
Luckily I have to go out of town for a few days, or else I may need an intervention to keep me away from this place.