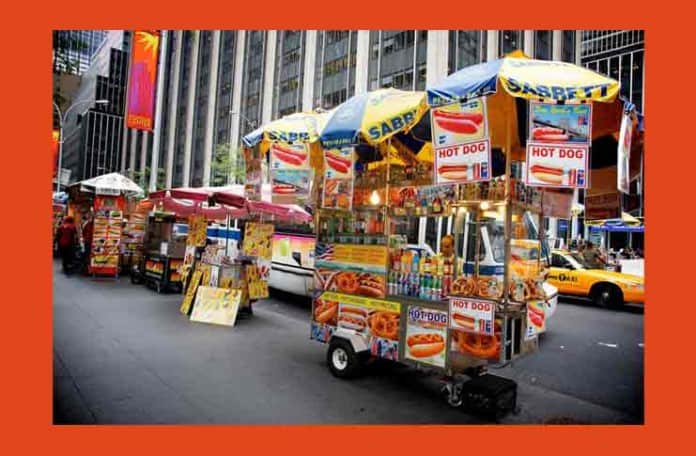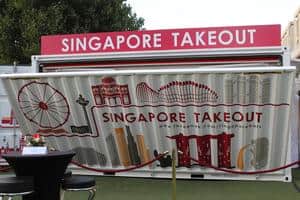 We have previously written about the popularity of street food in Singapore, and now Singapore is following the lead of Malaysia by bringing their street food to hungry New Yorkers.
We really enjoyed Eat|Drink|Explore Malaysia Kitchen last year, and Singapore Takeout looks like a winner too.
After completing 3 successful legs in London, Moscow and Paris, the Singapore Takeout will be in New York City this weekend – and it will take place in a repurposed shipping container in the Meatpacking District.  I just hope they don't ship us off to Singapore!  Then again, that doesn't sound so bad.
Tickets are free, but unfortunately they are already gone.  We tweeted a couple of days ago when additional tickets were released, and were able to get one.  Hope you did too.
We are going Sunday afternoon, and will give you a report Monday on this tres cool event.  If they follow the lead of Malaysia, this will be the first of a number of events.