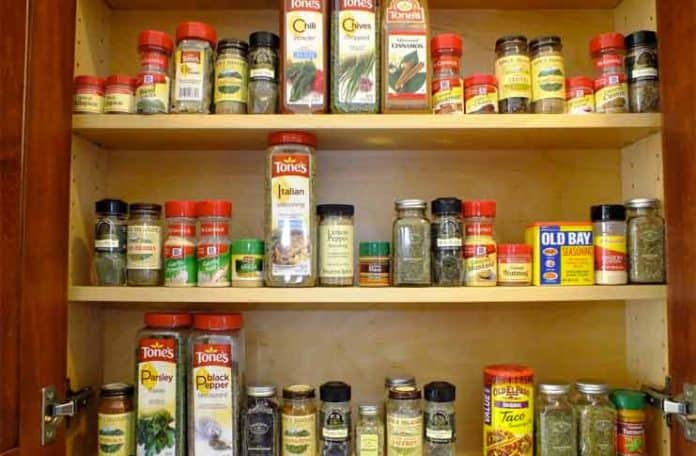 Some of us could compete with Gordon Ramsay, and some of us can only make spaghetti. Whatever your background or cooking ability, there are a few things that you need to keep on hand in your family's pantry to keep that menu refreshing and versatile. From seasonings to important staples, keep your pantry prepared for anything.
Seasonings
Most of us keep salt and pepper on hand, but which other seasonings are necessary for your pantry? Shake up your basic salt and pepper with kosher salt and black peppercorn (best when dispensed from a grinder), and versatile spice blends like chili powder, curry powder, and Italian seasoning. For those of you who have restaurants, food trucks or any food business, you can even go for high quality custom spice blends according to your own taste, like the ones provided by Old Mansion Foods.
Don't forget your dried herbs. These include bay leaves, crushed red pepper, oregano, paprika, rosemary, as well as cloves, nutmeg and ginger that work for both savory and sweet treats. You should not find yourself without vanilla extract and cinnamon either. Onion and garlic powder are a great alternative to crying over your cutting board.
Condiments
Ketchup is not the only condiment that you need in your home, although some kids cannot live without it. Stock your fridge with a variety of oils and condiments to freshen up your cooking and keep a variety of tastes going. Many people are using non-traditional oils these days, switching from olive oil to coconut and almond oil. Balsamic vinegar makes for a healthy salad dressing, and red wine is often a favorite in cooking.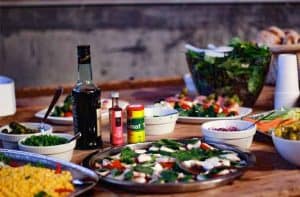 Other jars and bottles that you want for your kitchen are peanut butter, which isn't just for your child's favorite lunch, stock or broth, and preserves. Hot sauce and soy sauce are great for trying out some copycat takeout recipes. Canned tomatoes are quite versatile, from a quick dip to a main course, and canned or dried beans are something that you can cook up with the thinnest or best of meats.
Baking Staples
Baking is something that we all do, whether we proclaim ourselves to be Betty Crocker or just a novice. Keep baking powder and soda on hand, as well as all-purpose flour (good for everything from homemade cakes to sausage gravy), granulated and brown sugar, and cornstarch are all basics for most baked goods. Honey is a great sugar substitute that is much more versatile than typical white sugar.
More than seasonings, keep a few of the following staple foods in the refrigerator: whole milk butter, a variety of cheese (mozzarella and cheddar are great basics), plain yogurt for versatility and added protein, eggs and milk. Frozen veggies and fruit are a great freezer staple, as well as low-cost healthy meats like chicken. These are basics that most people keep in their refrigerator, but it is easy to skip over whole food ingredients for convenience.
When we are able to keep these basics on hand, it is easier to create more home-cooked, and healthier, meals for ourselves and our families. Keeping the right staples in your kitchen does not just keep your cooking vibrant and versatile, but it can save you money in the long run.