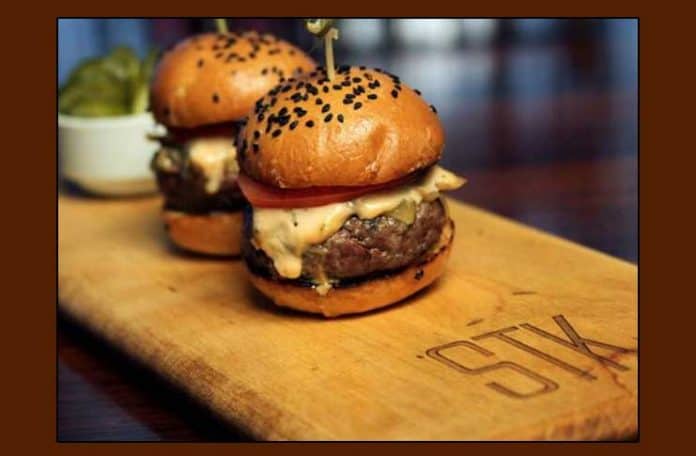 With 4th of July right around the corner, we decided to post some delicious recipes for the perfect sliders, one with Crispy Fried Chicke, and the other with some ribeye and angus beef. Who knows, you might find them tempting, and try…
But first, what's the most irresistible part of your barbecue buffet? In our case, it's the slider platter, of course. For one, the slider doesn't force you to commit to just one entrée; it gives you the ultimate mix and match opportunity. Three bites of perfectly ratio-ed ingredients, endlessly customizable, and in miniature form – who could say no to that?
We received the following yummy recipes from the other side of country, from two Los Angeles hotspots: The Hudson and STK LA. Fee free to use it at your 4th of July get together! Happy Holidays!
Crispy Fried Chicken for Sliders from The Hudson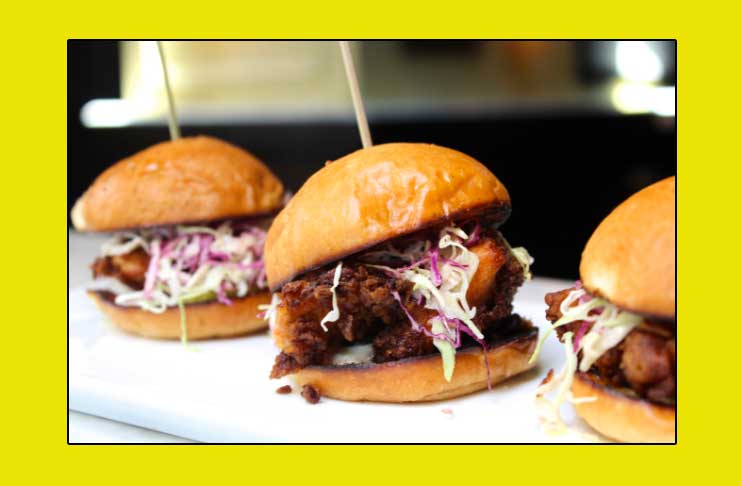 Ingredients:
Half gallon buttermilk
3 heaping tbsp. Spanish paprika
4 heaping tbsp. granulated garlic
2 heaping tbsp. onion powder
2 tbsp. cayenne pepper
small pinch oregano
small pinch thyme
good pinch salt
good pinch pepper
Instructions: Whisk all together in a container that will fit your chicken, marinate and fry to perfection.
Coleslaw Dressing:
Ingredients:
1/2 gallon mayonnaise
3 tbsp. sugar
small pinch salt
splash apple cider vinegar
Instructions: Whisk all ingredients together in a large bowl. The dressing should taste sweet but with a tangy punch from the apple cider vinegar.
Lil' Brgs from STK LA
2 mini hamburger rolls
2 slider patties – 2.5 oz each
2 slices cheddar
1 oz burger sauce
2 pc sliced roma tomatoes
2 slices butter pickles
1 ramekin – sliced pickles and cornichons
Slider Patties
2 oz Wagyu chuck
2 oz Wagyu ribeye
1.3 oz Certified Angus Beef
Clean and cube the Wagyu. Mix all ingredients together,
then grind with a medium grinder plate ¼" two times.
Portion out to 2.5 oz patties.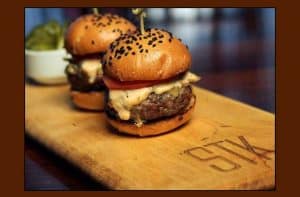 Burger Sauce
1 qt mayo
8 oz ketchup
1 cup chives, finely chopped
1 cup pickles, finely chopped
4 oz truffle oil
6 oz pickling liquid
½ cup minced shallots
Mix all ingredients together in a large bowl.
Portion and refrigerate