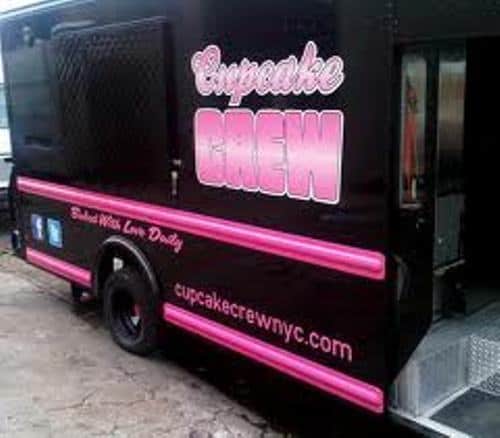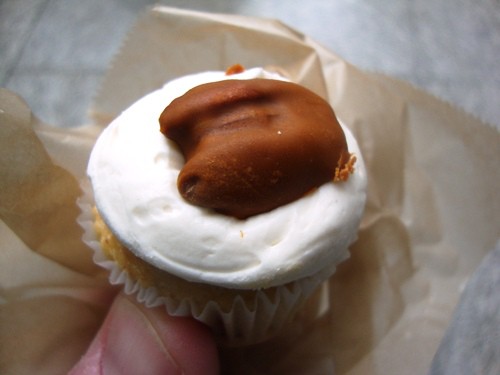 The FREE cupcake promotion today from Food Network Magazine and Sweetery NYC celebrates the specialties of 8 different travel destinations, 7 of which are US states.  For example, I had a Cinnamon Praline cupcake (above), which is a specialty of Louisiana.
Other cupcakes being given away were Rocky Road (Colorado), Mississippi Mud (umm?), Vanilla Peanut Brittle (Virginia), Sweet Potato & Marshmallow (South Carolina), Pineapple Crunch (Hawaii), and Banana Pudding (Texas).  There is also a Tropical Rum Colada from the Cayman Islands, which is like another state to our 1%'ers.
The truck will only be at Hudson & King until 10:30.  After that:
11:00a-1:00p – 50th St between 6th & 7th Ave.
1:30-3:30p – 7th Ave between 36th & 37th St
4:00-5:30p – Broadway between 52nd & 53rd St.
Enjoy, and don't forget to send us a tweet with your photo!